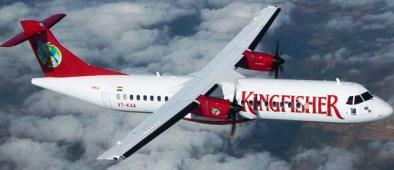 Vijay Mallya-led Kingfisher Airlines is planning to raise up to $600 million (about Rs 3,000 crore) in the current fiscal to pay-off part of its debt.
"We are in discussions with private equity players to raise $400 million, the negotiations are in advanced stages. . .
"We have also taken shareholders nod for raising $100 million through rights issue and $100 million through global depository receipts)," Kingfisher Airlines chairman Vijay Mallya told reporters on the sidelines of the India Economic Summit in New Delhi.
The money is likely to be raised in the current financial year and it would be used for 'retiring debts', he added.
He also said that the airline would start services to more international destinations for which it has got approval from the government.
"We are making better use of narrow-body aircraft by extending flights to neighbouring countries for which we have applied to the government in certain cases. We are waiting for permission. In certain cases, we have got the permission and we will start these operations," he said.
The carrier commenced international operations last year and currently flies to Singapore, Hong-Kong, Colombo, Dubai and Dhaka apart from other destinations.
Asked about the possibility of a hike in airfares, Mallya said: "It is inevitable when the fuel cost goes up."
Various airlines, including Kingfisher, raised the fuel surcharge last week by up to Rs 200 per ticket on the back of recent increase in jet fuel prices in the country.