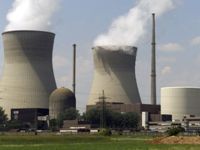 Reliance Industries Limited is believed to have initiated discussions for possible acquisitions abroad, including the US and European assets of troubled global petrochemicals and crude oil refiner LyondellBasell.
The foreign acquisitions are being looked at to strengthen RIL's core businesses like petrochemicals, polymers and refinery, sources said, adding that the company has found that the economic downturn has created some right-valued acquisition opportunities. 
Regarding LyondellBasell, currently fighting to move out of bankruptcy in the US, the sources said RIL was looking at some American and European assets but the discussions were most probably in preliminary stage.
An RIL spokesperson said: "RIL is reviewing a number of global opportunities for growth in its core business," but did not name any possible targets.
"The review is ongoing and there can be no assurance that any approach will be made with respect to the opportunities under review or that any such approach will result in a transaction," the spokesperson noted.
The RIL official declined to comment when asked specifically about LyondellBasell. "The difficult operating environment of the past year has made available several interesting opportunities, where an investment by a strategic operator of industrial assets can add substantial value," the spokesperson added.
There have been reports that RIL might announce a global acquisition on or just before the company's AGM on November 17.
LyondellBasell, which was created after merger of Lyondell and Basell in December 2007, is a refiner of crude oil, a significant producer of gasoline blending components, a global manufacturer of chemicals and polymers, and the leading developer and licensor of technologies for polymer production. Earlier in September this year, LyondellBasell submitted its Plan of Reorganization and Disclosure Statement to the US Bankruptcy Court, for its emergence from Chapter 11 protection, which the company expects by early 2010.
As part of the Chapter 11 process, LyondellBasell obtained approximately $8 billion in debtor-in-possession (DIP) financing to fund continuing operations.
© Copyright 2021 PTI. All rights reserved. Republication or redistribution of PTI content, including by framing or similar means, is expressly prohibited without the prior written consent.