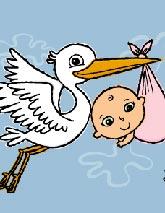 A recent report by the World Economic Forum has put India at the bottom of the list of countries in terms of gender equality. India is ranked at a dismal 114th position.
The report has blamed the lack of essential maternity and healthcare services in the country as one of the reasons for this. This would include insurance cover for maternity care and general health care. Inaccessibility to these important facilities has led to unhealthy trends in the country's healthcare services industry.
Mediclaim policies in India have always been a sticking point between the insured and the insurer.
The reason is obvious. The Insurance Regulatory and Development Authority of India (IRDA) Act 1999 has no specific mention of Mediclaim policies and hence different insurance companies have different Mediclaim packages containing different inclusions and exclusions ultimately putting the people in confusion.
Take, for example, the maternity insurance. There is no specific regulation or uniformity among the many different maternity insurance benefits, its inclusions and exclusions offered by the different insurance companies.
Most insurance companies in India prefer to offer maternity benefits and insurance only as a part of the group insurance policies to corporate companies.
None of the general insurance companies offer full maternity insurance for individuals as the coverage protects only unexpected risk cover and pregnancy does not fall under this.
There might be very few exceptions however usually these policies will not cover maternity costs for pregnancy that happens within nine months of taking the policy.
What is maternity insurance?
Broadly speaking, maternity insurance should include all costs related to pregnancy, from delivery to care in hospitals. There are some maternity insurance that also covers the prenatal visits. For example, ICICI Lombard's Health Advantage Plus offers health insurance with OPD cover that would include pre-natal tests and medication expenses.
United India Insurance, under its group policy offers coverage for maternity expenses on payment of an extra premium. The policy covers expenses met during hospitalization and as in-patients in nursing homes subject to limit of sum insured or Rs 50,000 whichever is lower.
Apollo DKV and Star Health among others are the other major health insurance companies offering maternity insurance to its customers.
Inclusions under maternity insurance
Most group insurance policies for working women cover maternity benefits and insurance. Basically, the insurance policies cover all pregnancy related hospitalization expenses.
However, each insurance company or company being covered can have its own definitions and ceilings in coverage. The coverage also includes surgery, pre- and post-hospitalization for a fixed number of days, in most cases 60 days and related complications.
Very few group insurance policies offering maternity insurance also cover for expenses during pre- and post-natal periods.
Exclusions
Most group insurance coverage does not include the health checkups done every month. Nor does it include the expenses towards medicines taken during pregnancy.
Maternity insurance also does not cover in the unfortunate events of termination of pregnancy in the first 12 weeks. Also, there is no coverage for medical expenses for pregnancies happening within nine months of buying a maternity insurance coverage.
Only group insurance for corporate offer maternity benefits however this too requires a minimum number of people working in the company, say 100 people.
Factors affecting the premium
The premium and the coverage of group insurance policies that includes maternity insurance depend on many factors.
First it depends on the profile of the company being insured, the industry in which it is operating, and the risk factors associated with it. For example, statistics say that in 2007-08 nearly three-fourths of companies involved in pharmaceutical, IT and manufacturing sectors opted for group insurance covers with maternity insurance.
Usually, the claims come more from the IT sector. And in another case 65 to 70 per cent of the 450 group policies sold by Cholamandalam General Insurance carried maternity benefits.
Other factors that could affect the premium and coverage of the maternity insurance include the number of employees working there, the age profile of the employees, and the previous health insurance claim ratios pertinent to the company.
Sometimes, the location of the company would also determine the premium and coverage. For example, for a company located in Mumbai the premium might be higher as medical costs in that city is relatively higher than in other cities.
In case the company has a history of medical insurance covers and claims, the premium and coverage would also depend on the number of medical claims utilized by the company's employees.  The continuity of insurance coverage also plays a part.