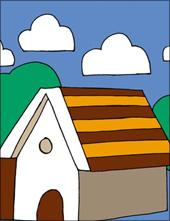 Buying a house can itself be an experience of a lifetime. There are a lot of things that we keep mulling over before deciding on buying the right house. This holds true for buying your second house as well, whether for yourself or for investment purposes.
Let us see some of the important factors that you should consider before buying your second house.
Affordability
This should be the first question you should be asking yourself. Can you afford buying a second house? And do you really need a second house now? Well, these questions will assume greater significance when your first house is already under a loan and you are paying EMIs (equated monthly instalments) for it.
Nevertheless, it is always better to do your calculations, right from calculating your current income, expenses and reserve for contingencies.
Times are tough these days. Hence, it is equally important to consider how your source of income would behave in the next few years because this could play havoc if something goes wrong in the long run.
This assumes greater significance if you are buying a second house on a loan. Further, there are tax implications like the municipal taxes that should be considered.
If you are buying a second house for pure investment purposes, then you should consider the capital appreciation part of it and the rental yield.
But if you are buying it for other purposes, say for spending your vacation then it is wiser to consider the number of days that will be spent there every year and the costs involved in maintaining it while you are there and away. There are also the tax implications to be considered.
Some people buy a second house only to rent it out. This too would attract a tax as the income from rent is taxable. Hence it is better to consider how you are going to use your second house and the financial and tax implications it could have on your budgets.
Home loan eligibility and restrictions
For instance, you had bought your first house on a home loan and if you have plans to buy your second house too on a home loan remember that the loan terms may not be the same as it was on the loan for buying your first home.
Be ready to pay more towards upfront costs when buying your second home. This is because banks restrict financing for only up to 75 per cent of the value of your second house while buying your first house could get you a bank finance of up to 90 per cent of the value.
Also, the interest rates could be higher for home loans to buy a second house.
Loan amount
Well, theoretically it depends on your monthly income. However it also depends on the banks' who seldom would like to keep the EMI amount to less than 50 per cent of your salary.
So the actual loan amount you could get could go down in cases like you are still paying EMI for your first house and or already taken up other forms of loans like a personal loan or car loan for instance. Perhaps a joint home loan with your spouse could get you more loan amount but this again depends on many other factors.
Tax benefits on your second house
Now who would want to pay more tax on a second house! However, this could well be the case even if you have not rented out your second house.
Income tax rules consider that if you own more than one house, then only one house is considered as occupied for your own self while the other houses owned by you are considered to be rented out, even if that is not the case in reality.
The rent is calculated based on the prevailing market rates and are taxable. So be clear on the purpose of buying a second house before actually buying it.
Location important for capital appreciation
If you are buying a second house for investment purposes, then its location is crucial for capital appreciation. Be it for rental purposes or leasing out or a possible resale, the location of your second house is very important from this standpoint. Investing in a second house that is on a prime location or at least on a location that has a good scope for development in the future is very important.
Other factors
Apart from the above factors that are second house-specific, there are other common factors that you should consider before buying any number of houses or even buying your first house for that matter.
The price of the property, its location, the reputation of the builder, age of the building, its design and layout, quality of construction and the legal status of the building should be considered before buying the property.