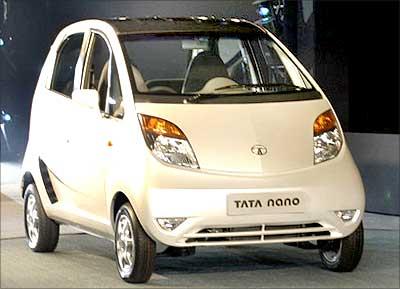 Many smart buyers wait for the year-end to buy a car. Auto makers and dealers come up with the best discounts in the month of December to clear stocks.
But if you are planning to buy a car any time soon, the current festive season could be an equally attractive opportunity, thanks to the availability of cheaper finance.
Consider this: IDBI Bank has reduced the interest rate on its auto loans to 8.5 per cent this month. Tata Capital has introduced car loans at an interest rate of 10.5 per cent without any processing and foreclosure charges. This can be availed of only till the end of this month.
In the last two weeks, many other banks have revised their rates downwards as a special offering for the festive season. Bigger lenders have special loan schemes too, including State Bank of India (SBI). The bank is offering an 8 per cent interest rate for the first year and 10 per cent for the next two years. After the third year, the loan acquires a floating rate.
Canara Bank, on the other hand, is charging 8.5 per cent in the first year, 9 per cent in the second year and 10 per cent from the third to the fifth year. "These rates could see an upward revision if the Reserve Bank of India (RBI) changes any policy rates. And, there is a possibility of such an event in this quarter with inflation being a cause of worry," said a banker.
If you have already zeroed in on the car model, here's some help with the finance part:
Getting the cheapest loan: The borrower needs to work out the cheapest loan based on the tenure and loan amount. Several banks offer a combination of fixed and floating rate loans, and some also have a variable rate for each year depending on the loan tenure. An example would make this clear.
If a person is seeking a loan of Rs 4 lakh (Rs 400,000) for three years, the State Bank of India would be the cheapest. The interest rate works out to an average 8.87 per cent. The equated monthly installment (EMI) will be Rs 12,535.
But if you are going in for a five-year loan, Canara Bank is the cheapest with an average interest rate of 9.2 per cent. The EMI in the first year works out to be Rs 8,207.
Very few banks give car loans for a period of over five years. If you are looking for a seven-year loan, the numbers of lenders get restricted. These include HDFC Bank, ICICI Bank, Axis Bank, SBI and Canara Bank.
Avoid full floating rate:  The cheapest loan does not necessarily mean the best loan. That's why experts advise customers to avoid floating rate auto loans. There are lenders offering attractive rates at a fixed price for the entire tenure. This is better than a floating rate loan which would subject the borrower to the volatility of interest rate movements.
Want more discounts? Another way to land a good deal is by approaching Direct Selling Agents (DSAs), especially those who deal with multiple banks. As an example, you have Speedways -- a DSA for Federal Bank and Kotak Mahindra Bank. "We give up to 2 per cent discount on the banks' quoted rate," said Nelson D, partner, Speedways.
For instance, Federal Bank's quoted rate is 10.5-11 per cent. Being DSA, Nelson claims that, for a good customer profile, the rates can be lowered to 8.5-9.5 per cent. A customer can also negotiate for a lot of other things with DSAs, such as accessories and cash discounts.
Getting the right match: Every lender has a preference for a certain customer profile. Some prefer salaried, while some self-employed. Nelson illustrates this with an example: Federal Bank prefers to offer loans to a salaried person with a monthly income of Rs 20,000 instead of dealing with a businessman with a monthly income of Rs 2 lakh (Rs 200,000).
100 per cent finance: Banks allow 100 per cent finance through their agents only. For this, the borrower needs to have an impeccable credit history. But this offer is not meant for all cars. Only select models come under this scheme.
"It is meant for cars that would have a good resale value, like a Maruti or a Honda," said a banker. Bankers are also quick to point out that, while taking an auto loan, borrowers should avoid taking loans with a long tenure.
"These days, people want to change cars every few years," said S V Parthasarathy, executive vice-president (consumer finance division), IndusInd Bank. Long-tenure loans can be a hindrance if you want to dispose of your car and buy a new one.