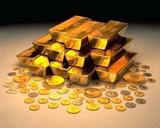 Research has shown that Gold adds stability to a diversified investment portfolio. Experts recommend that your portfolio must include up to 10 per cent allocation to gold.
In the Indian context, many families have a lot of their wealth in the form of gold jewellery, and so one could make the observation that we Indians are over allocated to gold. This is not something you should worry about if this applies to you. However, we would suggest that going forward, you might want to consider investing in a family home and in other long-term investment assets such as stocks and bonds that generate income that can be used towards funding financial goals such as children's education or parents' retirement. This can allow you to diversify into a more balanced portfolio.
How to buy gold
Jeweller: You can buy gold jewellery but the risk is one of purity. Additionally, if you go to re-sell your gold for cash, it is unlikely that you will be able to recover the full cost of workmanship. Also, this process might take time.

Coins and bars: You can invest in gold through certified coins and bars. Many banks sell bars of the highest type of purity. There might be some places where you can buy gold 'guineas' that were in circulation about a century ago. In some countries like the US and South Africa, there are national mints that print gold coins that can be readily bought by anyone.

Exchange traded funds: This is a new form of owning gold in India - by buying a security listed on the stock exchange that gives you ownership of the underlying metal. While you own the metal, you don't keep physical possession of it, so your storage costs are zero. It is a more convenient way of owning the metal, with the flexibility to sell the Gold and readily convert it into cash.
Gold prices can be volatile during certain cycles, so if you are gambling on prices going up, be sure you can protect your downside. If you are buying to invest for a wedding or similar event, then you are best off if you buy it periodically, as your funds permit.