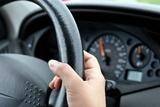 Almost every day of the week, one hears of someone who has had a road accident or some other accident resulting in total or partial disability. Whether it is a colleague in one's office, a distant relative, or an old classmate, stories of such incidents are common enough to give us a daily reminder that accidents can happen to anyone and that they come without prior warning. An injury arising from an accident or a physical disability can lead to financial hardships arising out of loss of mobility, your livelihood and job. You might not be able to avoid accidents, but you can certainly protect against the consequences of being in an accident.
Personal accident coverage is a kind of insurance coverage that covers your financial losses resulting from an accident or disability. Let's say a person fractures his leg in anaccident. A PA policy cannot get your leg back in the same healthy state, but it can cover your financial losses you might suffer as a result of losing your mobility, suffering a disability that affects your earning capacity or even loss of work arising from your accident.
Additionally, almost all PA policies cover death by accident. In some cases, death due to an act of terrorism is also covered. All policies have a minimum and maximum age of entry, but you could get coverage right from age 2 through to age 70+, but certain conditions might apply depending upon your age. Depending upon your personal circumstances (an estimation of the losses you might suffer as a result of an accident or disability), you can choose to get a coverage amount of anywhere from Rs 1 lakh up to a few crores.
How can I get PA coverage? How much does it cost?
In India there are 2 ways to get PA coverage. In both cases, the cost of PA coverage is very cheap - as a rule of thumb it costs you about 0.1 per cent of the coverage that you need. So if you want to be covered for up to Rs 10 lakhs, all you need to pay is approximately Rs 1,000 annually. In Diwali terms, that works out to less than a box of mithai per month! The rates might be marginally cheaper for women as insurance companies see women as having lower risk than men.
Rider on a life insurance plan: If you have a life insurance plan, you can get an additional feature on this policy (a rider) that covers personal accident and disability.
Standalone personal accident policy: Many general insurance companies sell PA and disability policies. You can be protected against the risk of death for a very small amount, over and above the life insurance policy that you might have. Please note that these policies are different from and over above any other health insurance policy that you might have. A health policy covers the cost of hospitalization and treatment. A PA policy covers the financial losses that you or your family might suffer due to an accident or death.