It is that time of the year when banks and finance companies lend color to the festive season by rolling out the red carpet for customers. Yes! We are talking about the special loan offers by the financial institutions that are up for grabs during this festive season. The offers span across the entire spectrum of loans including car loans and home loans. A quick look!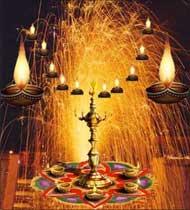 Car loan interest rates heading south
Banks have lined up an array of car loan offers at a figure hovering around 8 per cent, which of late is becoming the lucky interest rate number, defying the laws of numerology!
On a serious note, these attractive interest rates are likely to tempt those discerning car buyers who were planning to wait till december to avail the discounts that will be   provided by car companies and dealers.
Cheaper car finance options that is likely to last a couple of years has been lined up for the taking this festive season. Here is a quick round up.
This month, the auto loans from the Industrial Development Bank of India have been reduced to 8.5 per cent. Not far behind is Tata Capital that has timed the introduction of its car loans this festive season at an interest rate of 10.5 per cent sans processing and foreclosure charges. This is a typical seasonal offer that is valid only till the end of this month.
Biggies like the State Bank of India have special loan schemes too with the bank putting the interest rate at 8 per cent for the first year, at 10 per cent for the next two years after which it would be based on a floating rate of interest. HDFC bank, the second largest car loans market player has slashed its interest rates to between 10.5 to 11 per cent. Kotak Mahindra would offer car loans at interest rates between 10.25 to 10.5 per cent during this time of the year.
For Canara bank the interest rate for the car loans during the first year will be at 8.5 per cent, and 9 per cent in the second year and from the third to the fifth year at 10 per cent. However, these rates could vary depending on the Reserve Bank of India's changes in the policy rates.
However, there are a very few banks that offer car loans that exceed a loan tenure of over 5 years. A 7-year car loan is currently being offered by HDFC Bank, ICICI Bank, Axis Bank, SBI and Canara Bank.
Axis bank, the third largest private sector bank in the country has announced that it has waived off the processing fee and that the interest rate would be at 9 per cent on all car models in the South Indian cities of Bangalore, Chennai and Hyderabad. However, these rates will be valid till the end of the month.
The home loan scenario
The home loan offers this season get even better with the dip in home loan rates expected to continue even past the magic "8 %" figure that was on offer to improve the lending scenario and breathe new life into the realty market.
Reports suggest that the home loan market is all set to show a growth of 30 per cent and this is likely to become a fact given the current home loan interest rate trend. Check ou the options available.
State Bank of India has announced that it is waiving off the processing fee for three months. It had reduced its new home loan rates to 8 per cent. Bank of Baroda has plans to waive off the processing fee too.
HDFC bank offers a floating interest rate of 8.75 per cent for loans up to Rs 15 lakh (Rs 1.5 million), and at 9 per cent for loans between Rs 15 and Rs 50 lakh (Rs 5 million) and 9.5 per cent for loans above Rs 50 lakh up to a tenure of 20 years.
ICICI bank offers home loans up to Rs 20 lakh (Rs 2 million) at 8.75 per cent interest rates this festive season. And it will be 9.25 per cent for loans between Rs 20 lakh and Rs 50 lakh.
Development Credit Bank, a recent entrant into the home loan segment and GIC Housing are offering below the 8 per cent interest levels. In the first year DCB charges 7.95 per cent for home loans up to Rs 5 crore (Rs 50 million) at fixed rate of interest. From the second year onwards it will be on the floating rate of interest method.
Bank of Maharashtra has joined the fray this festive season by offering 8 per cent home loan rates for loans up to Rs 30 lakh (Rs 3 million) for the first two years. Thereafter, it will be 8.5 per cent for the third year, 9.5 per cent in the fourth year and 9.75 per cent in the fifth year making it 8.75 per cent the average rate of interest during the first five years. The reset clause will come into play at the end of every fifth year.
| | | | | | |
| --- | --- | --- | --- | --- | --- |
| Banks | 1st year | 2nd year | 3rd year | 4th year | 5th year |
| SBI | 8.50% | 8.50% | 8.50% | * | |
| Canara Bank | 8.75% | 9.50% | 9.50% | 9.50% | 9.50% |
| Dena Bank | 8.50% | 8.50% | 9.50% | 9.50% | 9.50% |
| Bank of India | 8.50% | 9.25% | * | | |
| Bank of Maharashtra | 8.25% | 8.25% | 9% | 9.75% | 9.75% |
* Interest rate on 15-year loan on up to Rs.50 lakh; option to change to floating rate or remain fixed.