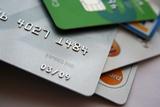 Now customers can find out their credit worthiness at just Rs 142, thanks to the recent initiative by the Credit Information Bureau of India that provides the Credit Information Report to individuals. CIR is your credit payment history compiled from information from credit guarantors.
Every time you apply for any loan the concerned bank or financial institution accesses your CIR from CIBIL to take informed lending decisions. And from a customer perspective a good CIR could help in faster processing of your loan applications and loans sanctioned on better terms. But who to contact and how to get your credit report? And why and how you should have a good credit score? Let us see.
Get your CIR in three quick steps
You can now get your CIR from CIBIL in three quick steps and through four ways: through email, ordinary mail, fax and telephone.
For sending a request to CIBIL through email you can download the request form at http://www.cibil.com/dwnldrequest.htm or in the link provided at http://www.cibil.com/accesscredit.htm fill it up and email it to myreport@cibil.com.
You can then mail the self-attested hardcopies of your latest identity proof, address proof documents and a demand draft for Rs 142 favoring Credit Information Bureau (India) Limited payable at Mumbai and mail it to P.O.BOX 17, Millennium Business Park, Navi Mumbai- 400710. Upon receipt of these, CIBIL will initiate the process and send a copy of your CIR to you.
Alternately, you can write to CIBIL with the duly filled in request form to the same address as above along with the required documents and the DD for Rs.142.
If you wish to contact CIBIL for your CIR report through telephone or fax you are required to first fax the duly filled in form and mail the required documents and the DD for Rs.142. The telephone number for CIBIL is 022-61404300 and the fax number is 022-40789007.
CIBIL does not have authorized agents and only a direct contact with them could enable you to get your CIR.
Why should your lenders have a good impression about you?
Thanks to credit accessibility, the average Indian has now opened up to the idea of credit for shopping purposes, buying a house, or a car, consumer durables, education and even holidays. When you approach a lender for a new credit, your application will be reviewed based on your past repayment history, current credit lines and other factors including income and security. Therefore, wise credit management and discipline in finances including effective and proper management of assets and debts and money management skills go a long way in creating a trust for lenders to dole out good loans to you on better terms and for longer tenures.
Benefits of good credit score
There are many advantages if you have a good credit score. You can get loans at lower rates of interest particularly for unsecured loans like personal loans. You could get larger amounts of loan which effectively would mean lesser down payment for you in the case of house loans. A good credit score could also get you loans for a longer tenure and make you eligible for getting more loans like in the case of credit cards.
How to improve your credit score?
Remember your loan/credit cards payment due dates. Make a note and set reminders well in advance to pay your EMIs. Honoring your payments on the right payment dates for your loans, insurance and credit card payments is very important. This will help you to keep a clean record as late payments will also get reflected on your bank statements and credit card statements. A cheque bounce could mar your chances of getting new loans.
Keep low to medium debt service ratio
This refers to the percentage of your monthly cash outflow that goes towards debt repayment. Ideally, your debt repayment should not be more than 20 per cent to 30 per cent of your total cash outflow. Remember, your bank statement will reveal this and the lender could find out your financial leverage on your payments and savings which could decide your new loans.

Pay your taxes regularly
Many banks would like to see your income tax returns copies for the last few years to process your loan application. Hence it is equally important to honor the legal obligations such as filing income tax returns, paying property taxes and other taxes and maintain a record of the same. These could help you improve your credit worthiness.
Avoid legal troubles
If you are in any legal tangle chances are there that your lender might refuse loans to you. And even if you are an existing customer any legal suits against you could be a disqualification for getting loans as the lender wouldn't want someone who has a tendency to run into legal troubles.
Above all these, it is important to draw a line between your need and greed! Do not take a loan just because it is available. Take it only when you feel it is absolutely necessary. Taking occasional loans and maintaining affordable levels of credit adds to your credit worthiness.