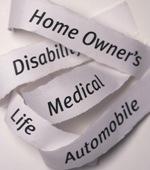 Universal life policies will soon make a debut in the country with the Insurance Regulatory and Development Authority approving ULPs of two life insurance companies, Bharti Axa Life Insurance and Max New York Life.
Under ULPs, customers have flexibility in premium, sum assured as well as the tenure of the product.
The important part is that this policy is not automatically cancelled even if the customer fails to pay the premium. Even if the lapsed payment is not made good, the policy will be kept live; however, the sum assured at the time of the payout will get reduced accordingly.
Also, there will be freedom to vary the payment of the premium over the policy's life; one could pay yearly, then monthly, then switch again, and so on. However, the premium quantum itself cannot be changed by the customer.
Earlier, the regulator was working on a separate set of guidelines for ULPs. "We have given a few suggestions to insurance companies while approving the products. We will first examine the situation and then come out with guidelines, if needed," said a senior Irda official.
Customers of Bharti Axa can enjoy the flexibility after paying a minimum premium of Rs 500, while under Max New York Life's, customers will have to shell out a premium of Rs 15,000-200,000.
Unlike unit-inked insurance plans, ULP holders will not have the liberty to choose the investment option. This decision will rest with the companies. Also, as with traditional life insurance plans, customers will not enjoy the transparency that Ulips have.
For example, customers will not be able to know their asset value as it is not an equity investment and no net asset value will be declared.
Other details of product features are not available as the companies are yet to launch the products.