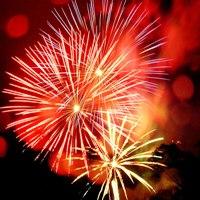 Retailers are smiling again this Diwali, but not as widely as they did in the boom time of 2007. Some of the biggest retailers such as Future Group, Spencer's Retail and Bharti Retail, among others, say they expect 20-30 per cent increase in Diwali sales. Last year's Diwali, when the global economy had skidded, it was just about 5-10 per cent.
Retailers had posted a record 120-250 per cent increase in sales during the 2007 Diwali (compared to Diwali in 2006), mainly due to extravagant spending by shoppers on the back of rising salaries and booming markets.
"Consumer sentiments are improving. At Future Group, we expect at least 20-30 per cent increase in sales during the festive period this year compared to last year," said Kishore Biyani, chief executive.
"Diwali sales are in line with expectations and we hope to post good numbers this time," added Rakesh Biyani, chief executive (Retail), Future Group. According to sources, the group has done business of Rs 430 crore (Rs 4.3 billion) in the past 11 days versus Rs 700 crore (Rs 7 billion) of business it did in all of October 2008.
Other retailers are also upbeat. Bharti Retail, which runs 30 small stores and two hypermarkets has seen a 60-70 per cent increase in footfalls this Diwali compared to last year.
"Sales are rocking this year. It is a clear return of consumer sentiment after improvement in economic growth in the second quarter and industrial production numbers," said Vinod Sawhney, president and chief operating officer, Bharti Retail.
Adds Samar Sheikhawat, vice president of marketing, at Spencer's Retail: "We are looking at 20 per cent increase in sales this festive season compared to the corresponding period last year, as sentiments have improved and shoppers are spending in more numbers."
Retailers say sales have also picked up in big-ticket items such as consumer durbales, electronics and lifestyle products. "Apart from improvement in consumer sentiment, the decrease in durable prices have also helped," says Rakesh Biyani of Future Group.
LCD prices for instance have come down to as low as Rs 20,000 apiece. The October to December period accounts for 40-50 per cent of durable sales and the improvement in consumer sentiment and pay-revision arrears early this month have added to sales, analysts say.
The scene last year was completely different. In November  for instance, the Future Group's flagship firm Pantaloon's same-store sales in lifestyle retail segment dropped 14 per cent and home retail 10 per cent.
Retailers have also launched new stores to cash in on Diwali sales. For instance, Future Group has opened eight-nine stores in the past two weeks, while Spencer's Retail has launched two hyper stores in October so far, one in Trichy and the second in Bangalore.
Amidst the jump in sales, concerns remain. Aditya Birla Retail chief executive Thomas Varghese says the shopping cycles are getting shorter, just in time for the festival. "Normally, the buying takes place from the beginning of the month, but this time, it started in the last 6-7 days. Buying cycles are getting shorter," Varghese adds.
The big question now is if the buying cycle would extend beyond Diwali.