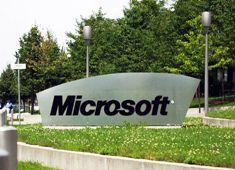 Call it serendipity or a well-calculated move. Whatever the case, software giant Microsoft appears to have got the timing right for the launch of its much-hyped operating system Windows 7 on October 22.
And while commercial and enterprise users gave the thumbs down to the 'memory guzzler' (anathema for PC users) Windows Vista, analysts say Windows 7 will find many takers globally and in India too.
The timing, say analysts, coincides with the world's appetite for personal computers picking up again after the global slowdown.
"Windows 7 will benefit from two drivers in the enterprise market. One is the long-awaited IT replacement cycle ticking in and the second is the related uptake in IT investments. For the consumer markets, too, Windows 7 will become the de facto standard for new purchases," says Alok Shende, principal analyst, Ascentius Consulting.
Research firm IDC, too, says such growth ahead of the launch of Windows 7 bodes well for it. It predicts that around 177 million copies of the operating system will be in place by the end of 2010, and estimates that products and services surrounding Windows 7 will generate $320 billion.
"Undoubtedly, there was a lot of hype over Windows 7. And there was hardly any enthusiasm over Windows Vista since the emphasis of the OS was on snazzy graphics that gobbled memory. With Windows 7, Microsoft appears to have got its priorities right. Windows 7 is a kind of Vista OS which has been optimised to the core," says Sumanta Mukherjee, lead PC analyst, IDC India.
Microsoft will release its India pricing on October 22. "It will be more or less the same as Vista, and cheaper in some editions," according to a Microsoft spokesperson.
While the Microsoft Vista Home basic costs around Rs 3,500, the Home Premium version is priced at Rs 4,800. Microsoft Vista Business costs around Rs 6,400 while Microsoft Vista Ultimate is priced at Rs 9,500. The prices may vary by city and partner.
Consumers may start lapping up Windows 7 initially since PC manufacturers in India had been offering an option to freely upgrade from Vista. The Microsoft OS (XP, Vista included) is estimated to have an around 70 per cent market share in India.
The rest comprises the disk operating system or DOS (which is latter upgraded to another OS -- mostly a pirated Microsoft OS or a Linux one), Apple OS (the latest being Snow Leopard) and Linux variants (from Red Hat and Novell).
However, "enterprises may take at least six months before they adopt Windows 7 since they like to wait for the first service pack," explains Mukherjee.
Windows 7 is being likened to 'an evolution of Vista' by some analysts. It has the same system requirements. For instance, notes Mukherjee, even Netbooks (scaled-down notebooks) will be able to use Windows 7. Imagine doing that with Vista.
What is working in Microsoft's favour, note analysts, is that the software giant has been speaking to PC manufacturers and third-party vendors for the past few months.
Globally, PC manufacturers like Hewlett Packard and Dell are hoping for a big boost in sales of new machines with Windows 7 in the run-up to Christmas and research analysts say the launch will have an immediate impact on PC unit growth.
Microsoft, despite claims to the contrary, has not had much success with Vista which was launched in 2006. Analysts estimate that just one fifth of the world's 1.2 billion computers use Vista.
About four fifths use Windows XP (launched in 2001), introduced eight years ago, or even older Windows operating systems. XP is eight years old, but still runs on 70 per cent of all the Windows PCs across the globe. Microsoft will end active support for XP by 2014, and extended support by 2017.
Moreover, around 58 per cent of corporate customers were either dissatisfied or extremely dissatisfied with Vista, according to Credit Suisse. With Windows 7, which has been available in pre-release versions for several months, only 21 per cent are dissatisfied and none extremely dissatisfied.
But there are costs associated with the upgrades and migration to Windows 7. Gartner estimates that migration costs could be between $1,035 to $1,930 for a user to move from Windows XP to Windows 7, and $339 to $510 from Windows Vista. Large corporations can expect to spend millions of pounds upgrading.
Last, but not the least, Microsoft is being threatened by 'cloud computing' (vast data centres that host numerous software eapplications remotely which will eliminate the need to buy upgrades in a box or maintain hard drives at home or in office) initiatives from Google and Apple.
Search giant Google has already announced that it will soon launch a free PC operating system, Chrome OS. However, says Mukherjee, "in India, it will be some time before cloud computing initiatives pick up".