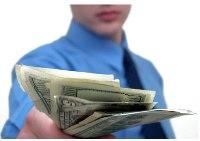 India's exports, contracting since last October because of global meltdown, are likely to enter the positive zone by December, minister of state for commerce and industry Joytiraditya Scindia said on Wednesday.
"A U shaped formation is being seen (and) in my opinion exports are likely to enter the positive territory by December-January," Scindia told reporters at the sidelines of the 48th Annual Session of Cement Manufacturers' Association in New Delhi.
Scindia said exports were increasing on a monthly basis. The country's outward shipments increased to $14.2 billion in August from $10.7 billion in April.
The downslide was also arrested to 19.4 percentage points in August from 33.2 per cent in April as the demand for merchandise picked up in global markets ahead of Christmas.
The exports data for September would be announced next month.
For the April-August period of the current fiscal, the shipments dropped by 31 per cent to $64.12 billion.
The government has announced several sops for exporters who contribute about 17 per cent to the country's gross domestic product. These included interest subsidy of two per cent on bank finance.