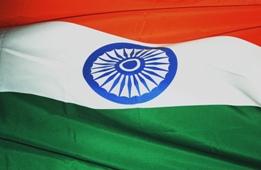 The prospect of a global economy recovery has driven confidence across the board, supported by a sustained confidence in the domestic economy, says a survey conducted in September by JP Morgan Asset Management, in association with ValueNotes, a market research company.
The survey covered eight cities -- Mumbai, Delhi/NCR, Kolkata, Chennai, Ahmedabad, Bangalore, Pune and Hyderabad.
Under the Investment Confidence Index in India, which captures the confidence of retail, corporate investors and financial advisors on the Indian economic and investment environment, the survey's findings said appetite for investment is back and advisors across the country are most confident.
Advisor confidence has recorded the highest growth, up 15.7 points, followed by corporate (9 points) and retail (6.8 points), said the survey report. Among advisors, banks continue to be the most confident (157.2 points), breaching the 150-confidence benchmark.
The indices can move from 0 to 200, with 0 depicting the most negative outlook, while 200 depicts full and absolute confidence, whereas 100 shows a neutral position. The survey is published on a quarterly basis.
According to the survey, 56 per cent of retail investors expect their income will increase and they will make additional investments over the next six months as compared to 48 per cent in July 2009. Retail investor confidence continued to be the highest in Chennai, at 164  points, an increase of four, whereas Hyderabad remained at the lowest with 130 points.
Around half of corporate treasuries view GDP growth meeting or exceeding expectations as the biggest positive economic indicator, while there was no clear consensus among investors and advisors.
The report further added that 35 per cent of retail investors and 48 per cent of companies consider inflation the most negative economic indicator in India, while 37 per cent of advisors view the high government borrowings/fiscal deficit with concern.