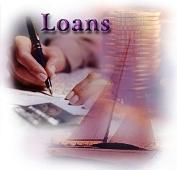 When Brajesh Dhoot approached a private bank for a home loan, he was offered a rate of 8.75 per cent for 20 years. Also, the bank was willing to pay 90 per cent of the total cost of the home.
Happily, Dhoot went hunting for a house. When he found an apartment and submitted the documents to the bank, he found that the rules of the game had changed.
The bank was still offering 90 per cent of the total cost of the house. But the value of the property was reduced by 15 per cent. This isn't an isolated case. Banks, while willing to lend, have tightened norms. Here are some measures that they are taking:
Direct selling agents said there was a 5-10 per cent decrease in the loan-to-value ratio -- a significant amount if you are buying a house.
"Earlier, banks used to lend up to 85-90 per cent of the agreement value (including registration and stamp duty charges). Today, the limit is 75-80 per cent," said Vinod Prajapati, a DSA. For instance, ICICI Bank's website says the LTV ratio is 80 per cent. Earlier, it was 85 per cent.
Industry sources said banks had started doing their own valuations. That is, even if the value of the property is Rs 50 lakh (Rs 5 million) according to the agreement and the bank executive puts the values at Rs 42 lakh (Rs 4.2 million), the loan amount is disbursed according to the latter's valuation. Earlier, banks used to conduct their own valuations but were willing to lend according to the agreement value.
Another important change is fall in the installment-to-income ratio. This decides the amount of loan you are eligible for depending on your take-home salary. DSAs said IIRs had seen a fall of 5-10 per cent.
"The IIR is higher for those with lower salaries," said Harsh Roongta, CEO, Apnaloan. For instance, a person earning Rs 20,000 will have an IIR of 55-60 per cent. For those earning between Rs 25,000 and Rs 50,000, the IIR is 45-50 per cent.
If you are seeking a personal loan, things can be worse. Unless you have a salary account with the bank, it is quite difficult to get a personal loan. "Even a person with a salary account will require a guarantor," said a banker.
DSAs have to bundle an insurance product with a loan. This is especially true in cases where the bank is lending more or compromising on some other criterion.
Further, lending to some sectors has become a strict no-no. Business process outsourcing, software and exports were already in the black-list. Now, aviation has been added to the list.
If a loan applicant is working with a small company, banks have now started studying the balance sheet of such firms to check their financial stability. In case the customer cannot provide the details, he is asked to get a company profile form filled by the employer.
Those seeking home loans for a second-hand purchase need to do extra paperwork. Banks have made it compulsory for them to submit occupancy certificate, commencement certificate and approval plans. This is difficult as many old societies do not have such papers.
"Even for a small deviation such as marginally increasing the LTV, the case paper now goes to higher authorities," said Prajapati. A year ago, junior executives were allowed to take a call in such matters.
This means loans are available. However, banks are making sure that all guidelines are followed stringently. As a potential borrower, you will need to have extra cash in hand to bridge any gap that arises due to last-minute hurdles.