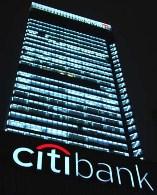 Cracking the whip on the practice of exorbitant salaries, the US government's pay czar has slashed the compensation of top executives by 50 per cent at seven largest bailed-out firms including Citigroup and AIG.
The drastic move comes in the wake of widespread criticism of executives being paid huge salaries even as their companies survive on tax payers' money.
The seven entities that have to comply with the latest directive are Citigroup, AIG, Bank of America, Chrysler, General Motors, GMAC and Chrysler Financial. Kenneth R Feinberg, the pay czar appointed by President Barack Obama to look into compensation trend at TARP-funded firms, has also cut the average cash compensation of the high ranking executives at these companies by over 90 per cent.
Blaming excessive pay as one of the main reasons for the raging economic crisis, the US Federal Reserve has separately proposed new supervisory regulations on financial companies.
The pay czar's directive would be applicable to top 25 most highly paid executives at these companies.
Feinberg said the cash pay has been reduced by over 90 per cent from 2008 levels while cash bonuses may no longer be paid to these employees.
Even including the value of stock that must be held for the long term, the pay czar in a statement said total pay package would be reduced by 50 per cent. To tide over the financial turmoil, the seven companies received billions of dollars from the US.