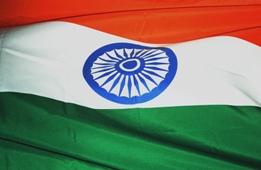 Finance minister Pranab Mukherjee said on Tuesday he would rather go with the economic growth projection of the prime minister's economic panel, saying the six per cent forecast by RBI was way too conservative. "RBI always makes very hard and conservative assessment. . .
"The GDP growth I am inclined to accept (is) the figure of Prime Minister's Economic Advisory Council, headed by C Ranagarajan, that means from 6.5 to 6.75 per cent," he told reporters.
In its monetary policy review, the central bank retained its earlier forecast of six per cent growth for FY'10. Asked whether stimulus measures will continue, he said, "As I mentioned that until the economy is on a firm recovery path, it will continue."
The finance minister said figures for second quarter economic growth are yet to come, but industry has started picking up. The Indian economy grew by 6.1 per cent in the first quarter. On inflation, Mukherjee said the government has taken steps to ensure that the adverse impact of inflationary pressures is reduced by strengthening supply management.
The Reserve Bank has projected wholesale price inflation to reach 6.5 per cent by this fiscal-end, higher than its earlier estimate of five per cent. Commodities that are in short supply are being imported.
Though there is likely to be a shortfall in kharif crop production, the existing stock is sufficient. There will be no shortage of the foodgrain, Mukherjee said.
He also said that unless there is recovery of the world economy, particularly in Europe and North America, the prospects of robust growth of Indian exports is not likely to happen.
"But the encouraging trend is that the rate of decline which was very high in the earlier months has reduced though it is still continues to be negative," he said.
The RBI on Tuesday hiked Statutory Liquidity Ratio, the portion of deposits that banks are to park in government securities, by one percentage point to 25 per cent, while retaining all other key rates.
The policy is not expected to push general interest rates up.
"On the whole, the economy I would like to say is responding well to the policy statement which we have initiated. RBI and ministry of finance are working in close cooperation and this will continue in future," Mukherjee said.