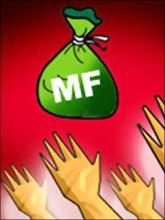 These are troubling times with an unsavoury market, trying to recover from the effects of the global meltdown. Though handling personal finances and investments is something that we can do when the time is right, some people might not be well-placed to handle it.
In such a scenario, an Asset Management Company (AMC) can help you. It is a company that invests its clients' pooled fund into securities that match its declared financial objectives. Asset management companies provide investors with more diversification and investing options than they would have by themselves.
The provision of 'asset management services' includes elements of financial analysis, asset selection, stock selection, plan implementation and ongoing monitoring of investments. Investment management is a large and important global industry in its own right responsible for caretaking of trillions of dollars, euros, pounds and such.
It is important to find a good asset management company when you are reviewing your finances and determining what to do with your investments. Even though many people can manage small types of investments, you can end up losing money over the years if you choose the wrong types of investments during your lifetime.
A quality asset management company offers a variety of services that will enable you to not only protect your money but have your money grow at the maximum rate possible while minimizing your risks. Let's look at some of the services that asset management companies offer.
Financial advice
The financial advisor will sit down with you and look at your current budget. They will help you find ways to cut expenses so that you have more money to put aside for investments. It is through careful planning that you maximize the return on your money. The starting place to build your financial future is with your current budget.
Assistance in handling credit
It is difficult to manage your assets if you do not first account for all the outstanding debts that you currently have. Debt recovery and financial planning are two important areas that are handled by asset management companies. Again, this is why reviewing and adjusting the financial budget is an important first step for the process. Once the steps are ascertained for the credit repair, you will be advised on how to keep your credit in good standing.
It is important to plan for the future. There are all types of investment opportunities such as savings accounts, fixed deposits, mutual funds, retirement funds and others. The amount of money that you have to invest for the future will determine which types of investment opportunities will be ideal for your particular situation.
The financial advisors in AMC can assist you in processing your money through various stages. For example, if you only have a small amount of money then, you will more than likely be advised to begin with a savings account for your first investment. After that grows, you will be advised to invest in a fixed deposit or other type of investment to maximize the growth of your money.
There are many different asset management companies that you can select from. You can talk to your local bank or even the finance department of the companies in your area. However, always remember that a good asset management company will make your money work for you and not the other way round.