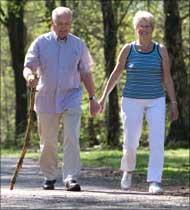 Retirement is one of the most important life events that many of us look forward to. Retirement does not necessarily mean lazy around on a beach with nothing on your mind -- well that is something that most of us would like -- but is more than that. You have to think about the uncertainty of pension benefits, unforeseen medical expenses etc.
With the increasing number of people looking at retiring early, from both a personal and financial perspective, realizing a comfortable retirement is an incredibly extensive process that takes sensible planning and years of persistence. Even once it is reached; managing your retirement is an ongoing responsibility that carries well into one's golden years.
While all of us would like to retire comfortably, it may be a daunting task because of the complexity and planning involved. However, this process can become a lot easier with a little homework, a practical savings and investment plan and the readiness for a long-term commitment.
Let's look at a simple step-list to carry you through your financial planning:
Step 1: How much do I need?
There really is no set number for retirement because it depends on many factors, including your desired standard of living, your expenses (including any medical costs) and your target retirement age. However, you can surely come up with a reasonable number. Follow these steps to complete the first stage of planning.
Decide the age at which you want to retire.
Decide the annual income you'll need for your retirement years. It's reasonable to assume you'll need about 80% of your current annual salary in order to maintain your standard of living.
Add up the current market value of all your savings and investments.
Determine a realistic annualized real rate of return (net of inflation) on your investments.
Add up the inflation rates.
Add up any pension from your company.
Include unforeseen expenses, losses
Step 2: Where will the money come from?
There are typically several sources of retirement savings for the average individual. These include the following:
Employment Income
Current Savings and Investments
Other Sources of Funds
After you have clearly defined all the available income sources with which to fund your retirement, make a list and add them up. Remember, that later, you might also be able to work part-time if need be.
Step 3: Building up a sizable investment
There are a myriad of investment accounts, savings plans and financial products you can use to build your retirement nest egg. Other than the typical company pension plans, there might be other products in the financial sector which are meant specifically for planning your retirement. There is a wide array of savings methods available (each with their own pros and cons) and the fact that each individual will have a different solution based on his or her circumstances and personal preferences. You have to look at your need and choose the instrument accordingly.
Other than these steps, there is more to your retirement planning which includes tax planning and asset allocation. However, even if you complete the first threes steps correctly, you will be is a much better position. Retirement planning may look tough, however is actually quite easy. You just need a practical outlook at life and self-awareness. Retirement can truly be blissful, if you plan for it as early as possible.