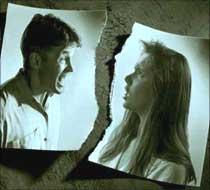 Amit and Seema were married for 5 years, before their marriage started falling apart. The main problem was their financial incompatibility. While Seema loved spending money on the latest fashions and shoes, Amit wanted to save for their future home.
As the differences between the couple grew, they decided to opt for a divorce. But their families told them to separate for some time to ponder over their problem.
Separation is a period that lies in between marriage and divorce. It is the final frontier that lies before divorce, which gives you a choice of saving your marriage. You might be living together in the same house or not.
While separation is traumatic for both the concerned, a woman is particularly more affected. This is where proper financial planning is important, so that if divorce occurs, the financial affairs are handled seamlessly. Here are the most important things that must be considered when separating.
Official separation agreement
The first and most essential point is to prepare an official separation agreement. This will prepare the groundwork for a divorce settlement. It should tackle topics like splitting of assets, child custody, support, alimony etc. As this document establishes the ground rules, get it properly drafted and worded, in order to give both of you fair and equal rights.
Home issues
Home is the most important joint asset owned by the couple. Usually, the home is owned by the man, so a woman is forced to walk out of the home. So if you are a woman, living in a marital house or are a joint possessor of your marital home or are a co-borrower in a loan agreement on the home, don't move out of the house.
Continue living in it till the divorce papers are drawn and filed, before deciding what to do. While preparing your separation papers, take care to decide who gets to keep the home and what the compensation to the other party is. If both of you opt for selling the house, ensure the division of the proceeds of the sale is mentioned clearly in the separation agreement.
If your house is leased in your name and your spouse vacates the house, you will end up paying the house rent. This is applicable for utility bills as well. So ensure you either divide the costs or remove your name from the utility bills.
Financial paperwork
Keeping a written record of your financial records is very important at this point of time. Keep a record of all your financial transactions like stocks, mutual funds, FDs, bonds, PPF, loans, insurance etc. Find out which of them are yours and which of them belong to your partner.
Also keep a copy of your partner's tax papers for the past 8 years, if any bank transactions have occurred between both of you. This will help you if there is an income tax inquiry and you have to answer the queries of tax authorities.
Money issues
Close any joint accounts if any or transfer any money in these accounts into your personal accounts, straightaway. Destroy chequebooks to these accounts right away. If you don't have a personal account, open one immediately.
Other financial issues
When you got married and set up your home, you spent money on buying various items like refrigerator, TVs etc. If you are moving out of the house, take those items that you have bought with you. If you don't, you'll end up paying again for the same things, thus making it an expensive affair. In few instances, law permits maintenance, so go ahead and claim it. It will save you from ugly fights that occur during divorce cases over the issue of alimony.
While marriage is one of the sweetest experiences of your life, it is not a forever bond today. With many couples divorcing or separating today, it is very important both the parties become financially aware of the points to consider.
Issues like drafting a formal separation agreement, money matters, house issues and other financial subjects must be considered at the time of separation. It will safeguard your rights if the matters lead to divorce.