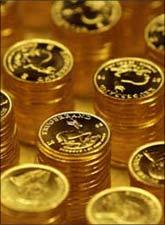 Last week I got a call from my bank informing me that I have been pre approved a personal loan for Rs 200,000! What?! Only recently I had successfully paid off a personal loan for 2 years!
And this pre-approved loan will be at a lower rate of interest and will be disbursed within the next 48 hours. And all I required was resubmit some documents. Perfect and simple! Or is it?
I am sure I am not alone here. Most of us out there at some point had similar calls from your banks! But should we jump when such an offer is made to us? Or is there anything else that we need to check before taking it up? I decided to find out. I rang up my financial consultant and he said that there are several points to be considered before taking up a pre-approved loan.
What is a pre-approved loan, eligibility and types of pre approved loans
A pre approved personal/home/car loan is usually offered by banks to people who have a clean track record of loan repayment history, like in my case. You get it even if you had pre closed your earlier loan amount.
Some banks pre-approve a loan to its own customers even if they had not taken a loan at all based on certain conditions like the cash inflow and transactions in their salary accounts or the repayment track in case of credit card holders. However, in both cases pre approved loan offers often come with a time limit to accept them.
There are two types of pre approved loans: unsecured and secured. Unsecured pre approved loans comprises of mainly personal loans and credit cards while the secured ones are the car loans, and even home loans.
So what you need to know if you get a pre approved loan offer from your bank?
Do you really need it?
First ask yourself if you really need the loan at all. There are times when people take the loan just because it was offered to them when in reality there was no necessity. Avoid a loan if you do not have a really pressing situation ahead of you! Remember, every loan pre approved or not comes with a cost. And at the end of the day it is you who will have to bear it.
Why a pre approved loan is good!
Generally, the time taken for processing of pre approved loans is much less thus reducing the risks of you missing out on the chances of getting that new car or your dream house. In-principle approvals for home loans from banks are a boon to people who have not identified a property yet. This will let the customer know how much the bank will give him and search for a property accordingly.
Decide the right loan amount for you!
If you decide to take up the pre approved loan the next thing to decide the exact loan amount you would need. Usually, the banks decide the pre approved loan amount based on your previous loan repayment records or your account balance, transactions and credit card transactions.
And here you are in a better negotiating position. Having said that it becomes all the more important for you to decide on the loan amount based only on your requirements and not simply for the reason it is being offered to you.
Check the interest rates!
In the case of pre approved loans the interest rates will be slightly lesser than the rate of interest offered to other customers like in my case. My bank offered me an interest rate that was 2 per cent less than what was offered to other customers.
However, this alone does not qualify for taking up the loan. There could be other banks out there that offer the same loan amount for a cheaper 16-18 per cent. So it is important to check the loan offers from other banks before signing on the dotted lines.
It is also important to clarify with the bank about the nature of the interest, particularly for home loans, whether it is fixed or floating.
You would still need the documents anyway!
Often, the conditions for a pre-approved loan are more or less the same for a loan you may approach your bank for. Even for pre approved loans banks might require some documents except in the case of some in house bank customers and require the prior checks in case of home and car loans. Sometimes even a small discrepancy in the documents could be enough reason to cancel the pre approved loan.
So the next time you get a mail from banks about a pre approved loan remember to look for the above details. After all, it is your money!