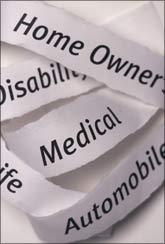 Like any product of service that you choose, you need to ensure that you are taking care of your need as well as you are getting the most out of the deal.
While selecting in an insurance broker, you need to remember that a good insurance broker:
Knows the industry,
Knows the procedures and processes of the various companies that offer coverage,
Can cut through the red tape and interpret the jargon found in most contracts,
Has a good relationship with insurance companies and staff experience,
Has the ability to get technical inputs from the international market for specialised insurance products,
Has good claims-settling abilities and transparency.
It is always beneficial to go through a professional as he brings to the table his wide range of expertise and experience.
Apart from getting a good price, one is able to ensure that all the finer/important terms are incorporated in the insurance programme.
Though a relatively new concept, insurance brokers are fast gaining prominence in the insurance industry owing to these factors.