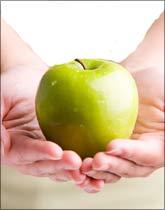 In a world filled with uncertainties, insuring yourself, your business, house or any other valuable has become really important. However, when we go out to look at insurance policies and plans, we are at loss owing to the plethora of policies and plans available.
There are policies and plans available for almost every need, but sometimes there are multiple types available for a single need, which when looked at by an inexperienced eye would all look the same. Then how can you be sure of buying the right coverage?
There are so many different kinds of policies, each with its own premiums and limitations that it's easy to get confused and even end up with the wrong coverage.
This is where insurance brokers come into help. It is important to note that insurance brokers are different from insurance agents in the aspect that a broker is the representative of the client unlike an agent who is the representative of the insurance company.
Who are insurance brokers?
An insurance broker is someone who acts as a go-between for businesses and insurance companies. Once you contact a business insurance broker and let them know what you need, they will search and find the best policies for your consideration.
How do they help?
The role of an insurance broker consists of understanding the business of the customer and designing an insurance cover to take care of all business exigencies. If you already have an existing cover, they study the current insurance programme to see if any improvements can be done and also bring in new innovative covers wherever required.
There are many other important aspects of getting and maintaining an insurance cover which the broker takes care of, including:
Risk Inspection: Insurance brokers also focus on the risks involved in getting the cover from a particular company
Meeting client requirements: They get the valid recommendations and specifications of the consumer implemented
Negotiations: Negotiations are done with 4-5 insurance companies to get the best possible price and the placement of the risk is done with the insurance company who is able to give the best possible terms
Documentation: The broker ensures that all terms agreed at the time of striking the deal is reflected in the policies
Claims management: The broker plays an active role right from the time the claim is intimated till it is settled
What are the costs involved?
You do not have to pay for the services of an insurance broker. The insurance company you end up doing business with pays the broker a commission.