The finance ministry is expected to tell officials from the South African government who are coming to India this week to discuss concerns on the proposed $23 billion Bharti-MTN combination to not insist on a dual listed company as a pre-condition for clearing the deal.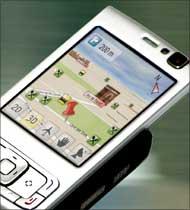 "Dual listing is not a requirement for the deal. It is the South African government that is insisting on it due to some past experience. We will try to align their fears," said a senior finance ministry official.
The official said the deal did not require any approval from the government, except from the Foreign Investment Promotion Board, since there is a cap of 74 per cent on foreign direct investment for the telecom sector.
The finance ministry has already made it clear that the proposal would not face any hurdles with all the changes in foreign investment policy rules via the introduction of Press Notes 2 and 4 early this year.
The official noted that permission for dual listing would require full capital account convertibility and therefore changes in regulations under the Foreign Exchange Management Act. However, said the official, no change is needed in company law. "There may not be an enabling provision in the Companies Act but it does not prevent dual listing," he said.
Senior officials from the South African government are expected to meet officials in the finance ministry, as well as members in the Reserve Bank of India and the Securities and Exchange Board of India. The team will be going to both Delhi and Mumbai.
Top sources say the deal between the two telcos has been agreed on and is ready to be signed. However, this will happen only after the South African government gives clearance, after which it would go for shareholders' approval.
Under the original plan, Sunil Mittal-promoted Bharti Airtel, India's largest telecom company with over 107 million subscribers, is to acquire a 49 per cent economic interest in MTN. In return, MTN will acquire a 25 per cent economic interest in Bharti Airtel for $2.9 billion and MTN shareholders will acquire another 11 per cent.
MTN will issue new shares to Bharti. The Indian company will also acquire around 36 per cent of MTN's current paid-up capital from its shareholders at $10.2 per share, entailing a cash outgo of $6.8 billion.
The fresh share issue will eventually take Bharti's shareholding in MTN to 49 per cent. In return, Bharti will issue 0.5 GDRs for every MTN share it acquires. The Indian promoters will eventually see a dilution of their 45.3 per cent stake in the country's largest mobile service provider.
The two had agreed to work towards a merger "as soon as it is practicable". The control over both companies will not change hands, though Bharti will become the single largest shareholder in MTN.
The deal which was announced in May has already gone through two extensions, with the new deadline ending on September 30.
The South African government had said it would not compromise on maintaining the 'South African character' of MTN. As a compromise, it is agreeable to a dual listing of the companies, which would ensure that the company does not get delisted from the Johannesburg Securities Exchange. A DLC involves two listed companies, which have different sets of shareholders but who share ownership of a single business operation.
Allowing DLCs would entail substantial changes in India's foreign exchange and stock market laws, as well as full capital account convertibility, and require full Cabinet approval.