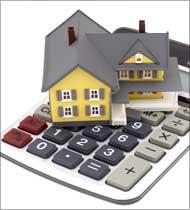 Nowadays, every product and service comes in different packages customised to suit the different needs of the customers. These customised products and solutions are often designed backed by intense research on the common criteria adopted by the customers while buying a product or service and the demand for it. The criteria are wholly made up of the necessity for the product or service, the cost involved, features, and other differentiating factors.
The success of any customised product and service is also dependent on the demand created based on strong marketing.
Take for instance the home loan market in India. Of late there is a glimmer of hope for the ailing property market in the country thanks to the slashing of interest rates, more awareness and the availability of more customised packages that cater to specific needs.
From buying a new home or property to renovating or extending an existing home or property, the home loans market has been witness to the arrival of more customised packages to suit the different needs of the home loan buyers. A look into the different home loans that is up for grabs.
Home improvement loans
Today, the most sought after loans after new home loans is perhaps the home improvement loans. You can take this loan if you want to go in for a complete or partial renovation of your home. You can replace your old furniture with new trendy ones or change your tiling and flooring, apply a new coat of paint or simply take up carpentry works all of which will give your home a new refurbished look.
You can also take this loan to carry out partial repair work in your home like structural repairs, waterproofing, plumbing, or electrical work. All that is required is to meet the required conditions from the lender and the prior approvals.
Home extension loans
These types of loans are intended to meet the expenses of utilising the free residential space on your property by extending your existing home with additional rooms or service spaces. This might also require alteration or modification of the existing building.
Short term bridging loans
At times you might want to sell your existing home and want to buy another one but the shortage of funds could play spoilsport. In this situation you might need a short term bridge loan which is designed for these kinds of projects, usually for a maximum of two years.
This short term bridge loan will help you with finance to buy a new home until the time a new buyer is found for the old home. Till then, your new property will be made the mortgaged security for the loan to your lender.
Land purchase loan
As the name implies, this type of loan is available for purchase of land, whether for constructing a house or for investment purposes. Usually, you might get upto 85 per cent of the cost as your loan amount provided you meet the conditions of the lender.
Loan against property
Now this could be the most secured form of loan that you could lay your hands on as it comes with attractive lower interest rates compared to a personal loan or a loan from your credit card, which carry with them a significant level of risk.
A bank might consider giving you a LAP provided you have an existing property that you own. The loan amount is usually up to around 60 per cent of the current value of that property.
Top up loan
This is something you can opt for if you have a property for which you are still paying for. Let us understand this with an example. Mr A purchased a property worth Rs 25 lakh in the year 2002. He wanted to take a loan of Rs 18 lakh to buy this property and subsequently approached a bank who took his property as mortgaged security and sanctioned the loan amount.
After five years, in 2007, Mr A still owes an outstanding loan amount say of Rs 14 lakh. Meanwhile the mortgaged property's worth has gone up to Rs 35 lakh.
Simply put, Mr A now owes Rs 14 lakh to the bank but at the same time has a mortgaged property worth Rs 35 lakh. For the bank this is a good margin and a valid reason to lend Mr A more money against his existing mortgage.  Usually, the interest rate for the top up loan is calculated on the current interest rate prevailing in the market, that is, the Prime Lending Rate.
Most banks offer a maximum top-up amount of 60 per cent of the market value of the mortgaged home minus the present loan outstanding.
Today, you can choose from an array of attractive home loan offers depending on your necessity, cost and convenience.
Whatever the type of loan you take, remember to calculate the total cost of the loan which depends on the type of loan, the type of interest rate (floating or fixed), processing fee, service charges and any other cost that you need to factor in.
This exercise will help you make the most cost effective choice, when comparing the loan offers in hand.