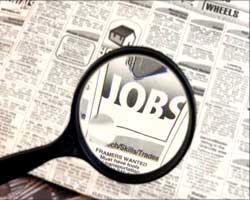 A significant number of employees are planning to switch their current jobs within the next six months mainly due to prospects of higher salary in other companies, a survey by employment portal TimesJobs.com said.
According to the survey conducted by TJ Insite, the knowledge and research wing of TimesJobs.com, employees across various experience groups are planning to switch jobs within the next six months and may even change functional areas for better prospects.
"Over 40 per cent of India's workforce will quit their current jobs within the next six months. Employees are already mentally prepared to move out of their organisations, industry and even plan to switch functional areas for better job prospects," the survey stated.
The survey conducted over 20,000 employees stated that 'salary is the main driver pushing a majority of the workforce to look for new job opportunities.'
It also revealed that almost 50 per cent of the workforce does not see significant salary hikes within their current organisation, many don't see it within their current industry even for employees with up to 20 years of experience, it added.
"For HR managers, this is an important point to be flagged. You must be ready to loose your good workers not only to competitors within your industry but just about anybody in the job market," TimesJobs.com VP Vivek Madhukar said.
Though salary is the main motivation for job changes, once employees decide to move the main consideration is the new work profile they are moving to.
Freshers and mid level managers, who were the most affected by the market downturn of 2009, are also planning to change their present industry for the same reasons.
Workforces in Bangalore, Chennai, Hyderabad and Mumbai especially, are found to be looking at job switches outside their current industry, the survey revealed.
Almost 60 per cent of the workforce, currently employed with manufacturing, automobiles, business process outsourcing and call centres, is planning to change to jobs outside their industry.
However, those employed with construction, information technology and software are looking for job shifts within their own industry.
Besides switching across industries, employees are also looking at changing their job specialisations or functional areas.