Neha Anand, an engineering student at the Indian Institute of Technology Bombay (IIT-B), will be flying to the US for the first time this summer. The 21-year old student is on cloud nine, as she has bagged an internship offer from an international university in the US at a monthly stipend of $3,000, or about Rs 135,000.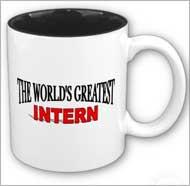 She would be interning with the university for two months. "I have been waiting for this opportunity to learn and work under international academicians," says Anand.
Seventy six others have found internship opportunity with around 11 international universities including - Western Michigan University, Carnegie Mellon University, University of Alberta, Canada, ENSIAME - LAMVAV-CGAO, France, University of Putra Malaysia and EPFL, Switzerland among others.
The offers range from $2,500 to $3,500 per month.
This is significant as in June 2008 IIT-B had done away with foreign internships for its BTech and dual-degree programme students. As part of the course curriculum, the premier institute had decided to make domestic internship mandatory.
While the BTech is a four-year course, the dual-degree programme lasts five years. An eight-week internship for BTech and dual-degree students is mandatory at the end of the third- and fourth year respectively.
"We have decided to allow students to intern internationally as it is highly preferred among students, since it provides them some cross-cultural exposure in addition to the technical work that they do during internship," said Ravi Sinha, placement in-charge, IIT-B in an emailed response.
Major companies including Deutsche Bank, Barclays Capital, Procter & Gamble, ITC, Eaton, Croda, Bank of America, Price Waterhouse Coopers, Daimler, Qualcomm, Microsoft, IBM, Sony Japan, Finisar and Honda have also recruited students for summer internship at a stipend ranging between $5,000-$7,000 for two months.
"Companies have always favoured internship as they consider it a prelude to pre-placement offer in case the student meets their requirement. It's a good method for them to get best of candidates," said an HR expert.
IIT-B says companies this year have been forthcoming in accepting students as interns. By this month end, the institute will place around 340 out of 550 engineering graduates with various companies and universities.
This year the institute has made the process more systematic. "So instead of 100 students writing to a single company, we as placement cell, decided to reach out to companies and help students find internship opportunity," he added.
So far around 80 companies have taken students from the institute with 15 more companies to confirm participation in the internship process.
Summer internships at the IIT Bombay campus are optional and students usually reach out to the companies of their choice on their own. But this year, IIT Bombay's placement cell has intervened to make the process more systematic.
"The placement process now resembles a mini-version of the institute's final placement process. This has improved the companies' confidence in taking interns," added Sinha.
Summer internship at other IITs happens through their respective departments. The IITs Business Standard spoke to did not have data readily available to share.