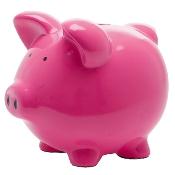 For building long-term wealth, financial planners always advise that the systematic investment plans (SIPs) in equity funds is the best way. But if one takes a 5 or 10-year horizons, there will be many times when there is surplus with the investor because of a rise in income or windfall.
In such circumstances, one could start a new SIP (in case of a rise in income) or investment lumpsum (in case of a windfall). But having too many SIPs in your portfolio can be a problem because it clutters the portfolio.
A better option in such circumstances is to go for the top-up option. This option allows you to invest an additional amount in the same scheme.
ICICI Prudential Asset Management Company launched SIP with an attractive feature of a 'top up' two years back. According to the mutual fund house, investors should have an easier option to increase their small investments when their monthly income increases.
"With this product investors can grow their wealth in tandem with their income growth," said Ranen Gandhi, head - products, ICICI Prudential Asset Management Company.
How does it work: The top-up SIP allows investors to increase their periodic investments through an automated route in multiples of Rs 500 on a predetermined and regular basis.
By opting for a top-up SIP, an investor's contribution towards the SIP will automatically be revised upwards by a minimum of Rs 500 once every year. The investor is allowed to specify the exact date at the time of filing the application.
For instance, an individual starts an SIP for Rs 1,000 and wants his monthly outgo to go up by another Rs 1,000 after a year as he hopes to get a raise in his salary. So, he would pay Rs 1,000 each month for a year towards the SIP investment. After one year, his monthly SIP investment amount will increase to Rs 2,000. After two years, it will become Rs 3,000 per month and so on.
"Top up resets your investment amount upwards, periodically," said Gandhi. The minimum revision period is six months.
Positives: The biggest benefit of this product is that it enables you to grow your wealth as your investment potential goes up with a hike in income or salary. A top-up SIP offers the flexibility of additional investment at predetermined intervals of six or twelve months.
Also, there is no cap on the maximum additional amount that can be invested.
The automatic transfer of a higher amount on a regular interval makes the investment process easier and reduces the extra paperwork.
Negatives: Using this facility will force you to declare the incremental amount at the very start of the scheme. That means that an investor should be able to predict the increase in income for a longer tenure – a difficult proposition for anyone.
If one is not in a good financial position or loses one's job, there is no option to decrease or keep the amount steady. The only option available is stopping further investment. If you have stayed  invested for more than two years, there is no exit load. But, for investments of less than two years, there is an exit load of one per cent.