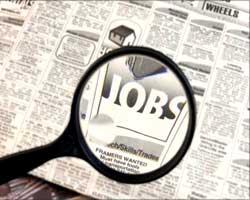 The government will hire about 500 people this fiscal for its intellectual property offices, a top official said on Monday.
"This year the Budget (for IPR) is Rs 70-80 crore (Rs 700-800 million) ... something like 400-500 people will be employed this year to tone up the administration in the patent office," department of industrial policy and promotion secretary R P Singh said at a Federation of Indian Chambers of Commerce and Industry function.
Sources said the people would be hired at different levels, including application examiners.
In 2008, there were 163 examiners of patent and designer against the sanctioned strength of 189.
Singh said DIPP is also planning to restructure the Indian patent office by segregating patent and trademarks division.
"The patent and trademark are two different ball games altogether. Both require different skill sets. . .," he said, adding "we are trying to see whether it is possible (to separate these two)."
The secretary said to ensure that pendency of patents and trade mark is reduced, the department was also considering to outsource part of the patent's office job to third party.
"We have started the experiment already in a limited way," Singh said, adding "we are trying to see whether part of the job can be done by scientists outside to reduce the burden."
The intellectual property offices include patent, trademarks, designs and geographical indications.
Filing of patent applications in the country declined by over 6 per cent to 34,496 in 2009-10 over the year-ago period.
There are four patent offices in India -- Delhi, Chennai, Kolkata and Mumbai.