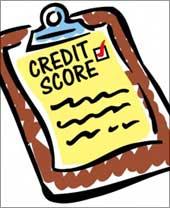 A significant percentage of defaults, especially in the unsecured segment, have been traced to some absconding borrowers who could be tracked only as far as the addresses provided. So loan recovery for the banks and financial institutions became difficult in the past.
However Credit Information Bureau India Ltd (CIBIL), the agency that provides individual credit scores, will be tracking customers on the basis of their date of birth, permanent account number (PAN) and other details which is the most assured way of keeping track of individuals who change locations and residences frequently.
CIBIL will provide email alerts to banks and financial institutions anywhere in the country, whenever a defaulting borrower applies for a new loan.
On the consumer front, CIBIL is working towards simplifying the process of fetching credit scores -- it is tying up with a payment gateway which will help individuals fetch theirs scores online by making an online payment.
Also it has decided to flag disputed items in the credit history statement. Till such time, in their own interest, borrowers will have to follow the manual method of fetching credit scores -- through an application along with a demand draft of Rs 145, which needs to be mailed to CIBIL.
So what do these developments mean for a genuine borrower?
Now that access has been provided for consumers to credit reports the loan decision will be a more interactive process with a significant advantage for the borrower who is truly creditworthy.
The banks will be able to give genuine borrowers their due credit (pun intended) and help weed out defaulters, who can eventually collapse a financial system if ignored for far too long.
As a genuine borrower, you stand to benefit as lower bad debts for banks and financial institutions will translate into better interest rates for you. You can steer clear of the danger of the expense suffered due to wilful defaulters being passed onto you.
Credit scores can range anywhere between 300 and 900, indicating the levels of default. The higher the score, the better it is for the borrower.
Now, many of you maybe wondering how your credit report will look like, how to go about setting any mistakes in the report right, how to maximise the benefits of being able to access your credit score and other such issues. Here are a few things you can do:
a. Get a copy of your credit score periodically for a review
You should study the credit report carefully. If you find anything that requires a second check, do it and if still you are convinced it is indeed a flaw, then you need to address the concern immediately and escalate the issue.
b. Take up issues through the faster route
You need to take up issues in your credit report with the bank in question first. The bank will then update the credit agency regarding the status and all is well.
If in case the bank does not oblige you can take up the matter with the banking ombudsman after waiting for a period of a month, which is the standard waiting period you must provide to the bank to take necessary action.
c. Pay your bills on time
Whether they are loans, credit card payments, insurance premiums every payment counts. If you have hassles remembering payments consider setting up an automated system with your bank to get it cleared within the due date. It is sure shot way to improve your credit score.
d. Keep that credit card and use it judiciously
Maintain and use your credit card. It serves as an excellent tool to boost a good credit score if utilised properly. However, the trick is to use it well and avoid making late payments. This will lay the foundation or provide a sample of how capable you are in managing loans long term.
e. Credit to debit ratio is the key factor
Your credit report is based on the flow of credit and debt. Here the ratio between these two factors is directly related to your credit score average.
Remember to quickly act upon issues in your credit report
Dispute a bad credit botch always, don't sit back and let it remain. Try solving the issue by contacting the bank and the credit bureau. If your concerns are taking time to be addressed, at least the issue will be flagged as under dispute.
This will protect you from being evaluated on the basis of a faulty issue in the credit report. This may help you have enough time to resolve the issue with supporting evidence regarding any false debt situations.