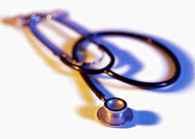 When faced with a medical emergency, you pay cash or use your credit card, instead of asking why the hospital is not accepting your cashless medical insurance.
This is exactly what harassed consumers found out when health insurance companies recently stopped cashless treatment making customers pay first and then get reimbursed.
Health insurers blamed private hospitals of inflating bills that were paid by the insurance companies.
On July 1, four public sector insurers New India Assurance, Oriental Insurance, United India Insurance and National Insurance stopped cashless insurance services in some big hospitals in big cities.
Instead of cashless, these insurers are planning to introduce a new variant - Premium Mediclaim. You will be charged a higher premium than a regular health insurance policy to avail cashless facility at major hospitals.
Existing policy holders
If you were holding a cashless health cover, you will still be able to avail medical cover for the same amount. But if you want to be ready to deal with a medical emergency, there are a few pre-emptive steps that could be taken.
You can avail an additional policy from one of the insurers, who offer cashless service in some hospitals and use the existing policy as well. You might have to increase your medical cover on the new plan due to high medical costs.
This would ensure that if you have a pre-existing ailment, it would get covered after a few years. You will also benefit from the claim-free bonus of the old policy.
Switching your policy could also be another option but some possibilities need to be evaluated before doing so. Wait for the Insurance Regulatory and Development Authority's (IRDA) new norms on health insurance plans. This may change your premium outgo.
Pre-existing illnesses are normally not covered from the first year of the policy. This could be a cause for concern especially if you have already qualified in your older plan.  Switching plans will also mean that you lose out on the no-claim bonus accumulated over the years that you have not claimed as yet.
Despite having a mediclaim, it is important to have some funds maintained for emergency. You can consider maintaining multiple levels of emergency funds to meet any unpleasant medical situations.
New norms
State-owned insurance firms have agreed to resolve the cashless claim issue in few days. The Finance Minister also announced that cashless facility is not withdrawn.
The IRDA draft norms may include a standard definition, procedures for major critical illnesses. It could also specify a standard list for excluded expenses during hospitalisation. It may also include standard pre-authorisation and claim forms.
Cashless treatment is also being slowly restored as more private hospitals agree to lower charges for standard treatments and procedures, get included in insurers' preferred provider networks (PPN).  Eventually, if the hospitals come out with a plan that will be transparent enough this will be beneficial for all.
Till this situation resolves, it is best to keep all your guards up and stay healthy!
The writer is CEO of Right Horizons.