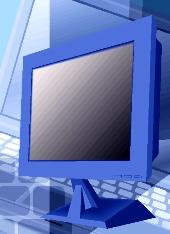 Employee stock option plans seem to be back in action, as the domestic information technology industry is witnessing an upsurge in attrition rate.
Indian IT companies, which had put ESOPs on the back burner during the global slowdown, are understood to be revisiting it.
Most IT companies witnessed double-digit attrition rates during the last two quarters, compared to single-digit rates a year ago, due to an uptick in demand.

While Wipro has come out with restricted stock options, Infosys is looking to reintroduce it. Though the country's largest IT exporter, Tata Consultancy Services, considers variable pay a more effective tool to retain people, it is also understood to be evaluating the use of ESOPs.
Many small companies, which are yet to go public, are increasingly using the option of giving equity shares to attract senior people from reputed organisations.

Seeing the overwhelming response to the decision of its Employee Welfare Trust to distribute stock options on the company's 30th year of operation, Infosys is said to have proposed the reintroduction of the scheme.
Infosys Employee Welfare Trust has disbursed about 796,000 shares among the eligible employees, as part of its celebration plan.

Interestingly, Infosys discontinued its ESOP policy in May 2003, saying "the employees are not keen on it".
However, in June this year, when Infosys Employee Welfare Trust announced the distribution of equity shares to those eligible, at least 140 employees serving notice periods withdrew their resignations overnight.
The company later extended the deadline till August, as employees thronged an ICICI Bank branch in its Bengaluru campus.

"We have been just taken aback by its success and impact level. Employees say they are not bothered about the quantum of equity shares they will get, but are proud to be owners of the company. While we keep asking the board to reintroduce the ESOP policy, we have taken note of its success and significance as a retention tool," Nandita Gurjar, senior vice-president and group head of human resources, Infosys Technologies, said.

Last quarter, Wipro, which saw its attrition rate going up like its competitors, announced restricted stock units (RSUs) for its senior employees.
The company said 8,000-9,000 senior people having more than 12 years of experience, were eligible for these stock options.
According to Wipro, the number of shares to be issued to eligible employees would depend upon grade, seniority and performance.
Said Sourav Govil, senior VP, HR of Wipro Technologies, "Other than the long-term benefits and an effective tool to retain key people, it (RSU) does a lot of recognition of people who get it." HR analysts acknowledge the importance of ESOP as a retention tool, but feel that under the prevailing market conditions, ESOPs will benefit senior employees far more than junior employees.
"We are seeing an increasing use of RSUs by IT firms, but the interest level for the same is somehow low compared to what it used to be in the earlier period," said B S Murthy, chief executive of HR consulting company Leadership Capital.
Concurs Kris Lakshmikanth, CEO of Head Hunters.