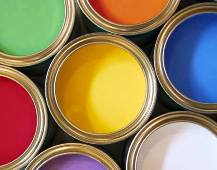 It's hardly news any more that in Birth Tina Ambani owned India's most expensive work of art at Rs 10.5 crore (Rs 105 million) till IT-czar Shiv Nadar's wife snapped up Saurashtra for a mind-numbing Rs 16.4 crore (Rs 164 million).
While the collectors may have little in common, the artists (F N Souza, who died in 2002, and S H Raza, living since 1950 in France) belonged to the Progressive Artists' Group.
Sixty years after its core members split up to head for different parts of the world, those Progressives still retain a stranglehold over the Indian art market.

In recent years, all the records and big ticket sales have been bagged by the Progressives and their associates, whether M F Husain or Tyeb Mehta, Akbar Padamsee or Jehangir Sabavala.
Well-established international collectors of Indian art, from Emmanuel Schlesinger and Rudy von Laden earlier to Charles Herwitz and Kito de Boer later, gravitated towards these artists, and even recent entrants to the collecting biz have picked the same baton to run with.
As a result, the hold of the Progressives and their associates on the market has proved homicidal.
Estimates vary to the extent of how much they control the market -- between 60 and 80 per cent of the secondary sales, according to analysts -- but this feast of a few is doing disservice to Indian art in general.
Serious collectors begin wisely with the Progressives, but when they play down the focus on other artists they also collect, it proves detrimental to their financial valuations.
Unfortunately, between the Progressives and the recent contemporaries such as Subodh Gupta, Atul Dodiya and Bharati Kher, all the way to Riyas Komu and Manjunath Kamath, there appears to be a lost generation that has slipped below the perception radar.
The issue is not so much that they are not bought but that they are less celebrated than the Progressives.
In recent times, the Jehangir Sabavala auction of The Casuarina Line for Rs 1.7 crore (Rs 17 million) created almost a media frenzy; now consider when you saw something similar for a work by G R Santosh, or Surendran Nair, by Jogen Chowdhury, Manjit Bawa or Anjolie Ela Menon? Manjit Bawa's posthumous prices have been on an incline, but they get less attention for not being part of the Progressives.
Though the contemporaries at least grab more eyeballs, can you recall who their buyers are?
There is a widespread belief that works by contemporary artists end up in either institutions or in museums, which robs the works of the intimacy that 'personal' or people-led buys engender. It certainly does little to generate the competitive spirit among collectors.
Shrewdly perhaps, collectors rooting for contemporary artists base their worth on bargain values today that have the potential to turn into masterpieces tomorrow.
In this, they tend to follow the artists being promoted by Charles Saatchi, the London-based advertising impresario who has turned his passion for art into a media circus.
Every time he buys an artist, or throws his support behind a name, new markets and highs are created (sadly, this works the other way too; every time he sacks an artist, or his work, prices plummet).
Many of India's contemporaries who have seen their fortunes soar internationally have Charles Saatchi to thank for it. But what India needs is its own version of Charles Saatchi.
It is not that such collectors do not exist in India. Anupam Poddar has done the most among Indian collectors for the contemporaries, but can you recall the reticent collector and founder of Devi Art feeding the media information about his buys.
Sugar baroness Rajshree Pathy might be more flamboyant (and more eclectic in her selection of art), yet despite her intent of setting up an art university and museum in Coimbatore, and owning a fabulous collection in her home in New Delhi, her buys don't make news yet.
This is hardly new: other known collectors, such as Ashok Alexander and Rajesh Sawara, too have refused to be in the collecting spotlight.
Yet, what we need today are collectors who will divert attention away from the Progressives (who will continue to thrive on the decades of adulation they have enjoyed) -- to those artists who have segued into the peripheries of popular perception.
Who will take up the mantle to speak for them?
These views are personal and do not reflect those of the organisation with which the writer is associated.
The Best Busines Specials