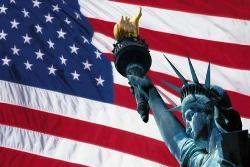 An influential US Senator on Friday called for a 'stronger Buy America' provision in the new job act, as the United States Senate is working on a jobs bill.
With the US facing a double digit unemployment rate, Senator Russ Feingold in a letter to Senators Richard Durbin and Byron Dorgan, who are drafting such a legislation urged them to include strong and effective Buy American and domestic sourcing requirement in this legislation.
"In addition to including domestic sourcing provisions in any jobs bill, I also encourage you to make certain these provisions are drafted in such a way that they are effective and cannot be easily circumvented," Senator Feingold wrote.
"While there should be a reasonable waiver process included in domestic sourcing provisions to address situations where American-made goods may not be available or are prohibitively expensive, it is currently too easy to waive existing domestic sourcing requirements," he said.
"Unemployed workers in the US are facing a double digit unemployment rate, the highest rate since 1983, and we need to do all we can to promote fiscally responsible federal policies that support the creation of American jobs to help get the unemployed and underemployed back to work," Feingold wrote.
Feingold is also the author of the Buy American Improvement Act. This legislation would help close loopholes in the 1933 Buy American Act that have allowed federal agencies to circumvent Buy American requirements.