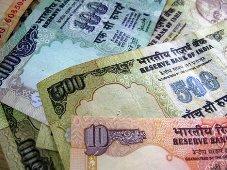 Want to plan your finances, yet don't know how to go about it?

Do the varied products in the market leave you totally confused? You keep stalling your investment plans as you are too nervous to make a beginning?

Don't worry, help is at hand. 

In an hour-long chat on rediff.com, financial planning expert Sailesh Multani offered some valuable tips. Here is the transcript:
Sailesh says, Good afternoon everyone, I welcome you to this session of chat on investments, lets start the session
---
Hanuman asked, How is HDFC standard life policy? Can we go for it?
Sailesh answers,  at 2010-02-18 13:06:35hi, you have not mentioned the policy name/type. Hence difficult to comment. As far as insurance is concerend, I prefer only term plans. These serve the real purpose of insuracne i.e risk cover against untimely death. I would not prefer any investment linked polic like endowment. ULIPs is strict no no.
---
avinas asked, KIndly suggest some of the good mutual funds for SIP for long term holdings (10 t0 12 years).
Sailesh answers, hi, among the well managed diversified equity funds that I like and personally invest in - HDFC Equity Fund, Franklin India Bluechip Fund, Sundaram Select Midcap and DSP BR Equity Fund.
---
sakshikjain asked, I have almost 10 lacs in hand. I already have fds worth 15 lacs, PPF quota is full for the year, what are the good options to invest where I can get 10-12% return without much risk
Sailesh answers, hi, you can look at balanced funds - these funds invest 65% of the corpus in equity and the rest is invested in debt securities. Your investment horizon should be atleast 3 years. As far as risk is concerened - I would classify it as moderately risky
---
mgs asked, what r the smart tips considering the forthcoming budget & the introd of direct tax code.
Sailesh answers, hi, very difficult comment on the same. All that is being said is sheer guesswork. I would recommend that you wait for the budget
---
ramesh asked, hdfc prudence and hdfc balance what is the difference and wch is better why
Sailesh answers, hi, HDFC Prudence was acquired from Zurich Mutual Fund which was merged with HDFC MF. HDFC Balance fund is the one launched by HDFC MF. I would recommend HDFc Prudence over HDFC Balanced on account of consistent performance and a longer track record.
---
qq asked, Sir, please tell me the future prospects of Sundaram Thematic fund & Tata-indo global infracturer fund which i presently own.
Sailesh answers, hi, theese are thematic funds, their performance is directly linked to the performance of the stocks that form the underlying theme. These funds dont show consistent performance. They move in cycle. At times their perofrmance is above average and at times below average. I would not recommend these funds to any investors. You should redeem and invest in well managed diversified equity funds.
---
mANISHbANSAL asked, what is effect of price rise on share market
Sailesh answers, hi, inflation leads to increase in interest rate thereby pushing up the cost of capital. The borowing cost of companies go up thus reducing their earning/net profit. In a nutshell, inflation doesnt augur well for stock markets.
---
lalit asked, is it beneficial to redeem tax saving MF after three year
Sailesh answers, hi, I would suggest redemption only if the fund's performance is not upto the mark or as per the expectations. If the fund is doing well then it is a better idea to hold on.
---
nvenkatr asked, i have been investin last 2 years in DSP BR Equity Fund and Reliance regular saving equity fund? is good to invest in these two using SIP mode?
Sailesh answers, hi, you can continue investing in these funds via the SIP route. Over the period ensure that you hav a balanced portfolio. In other words, invest in 4-5 well managed funds to diversifiy the risk.
---
MAYANK asked, Hello sir I have 2Lacs rupees of disposable Income.. I want to Invest it for 2-3 Months Time horizon.. I want to invest it in safe hands.. Wanna 2 gain maximum by Investing in less risky assets. Pls temme various alternatives where i can look upon? Thanks
Sailesh answers, hi, the best investment for 2-3 months with negligible risk would be liquid plus funds. You can considr HDFC Cash Management Fund - Treasury Advantage plan among others.
---
praveen1 asked, Hi Sir, I am investing in SIP and i plan to take out money after 10 years (my goal). Some analysts say that if you dont take out money in proper time, SIP is not useful. Should i keep withdrawing in between or let corpus build? Your comments please.
Sailesh answers, hi, Its a good practice to book profits ocassionaly. If the returns on your funds are more than the target return, then booking profit to take out the excess return makes sense. Say for e.g. if yor target retrun is 15% and you made 25%, then book prifts in a way to take out the excess 10%
---
nageswar asked, R/Sir,Suggest one best Pension fund.
Sailesh answers, hi, if you are planning to take a pension plan to take care of your retirement, then Pension plan is certainly not the ideal investment. I would rather build a retirement corpus that can generate regular income for me post retirement. I would encourage you to take help of an investment planner to help you with the corpus you should build by the time you retire.
---
Buffet asked, Why dont you suggest index funds any resons for specific aversion to INDEX funds ?
Sailesh answers, hi, index funds are good investment avenues. Research shows that in India it is easy to outperform index like Sensex and NIFTY. Hence, my preference for non-index based diversified equity funds
---
csxc asked, Can you please let me know is it worth to have Birla Sun life insurance dream plan which is a term plan compared to other term plan,since this provides a guarenteed maturity beneift.Thanks in advance.
Sailesh answers, hi, I my recommendation to you is that you opt for a simple term plan with no frills atached. Any frill attached to a policy makes it unattractive from the cost perspective.
---
csxc asked, Can you please let me know is it worth to have Birla Sun life insurance dream plan which is a term plan compared to other term plan,since this provides a guarenteed maturity beneift.Thanks in advance.
Sailesh answers, hi, I would advise you to opt for a simple term plan. Any frill atttached to a term plan makes it unatractive from cost perspective
---
HARI asked, iam investing Rs.2000/- PM thro SIP in each of HDFC Growth, HDFC prudence & IDFC Premier equity plan A. Pl advise shall i stay with this funds.
Sailesh answers, hi, your funds are good but you are too heavily exposed to HDFC. I would choose Franklin India Bluechip Fund over HDFC Growth Fund
---
rkm asked, i am 38yrs. Anual earnings 7lac. what will be the best term insurance policy for me
Sailesh answers, hi, the thumb rule for arrving at a figure of adequate inusrance cover is 20 times your annual income. In your case it will be around Rs 1.40 crores.
---
Haris asked, I have invested 1.5Lac in post office MIS in Jan this year and planning another 1.5Lac in march do you think it's wise to invest in PO Mis or is there any other alternative
Sailesh answers, hi, I do think that it is a good investment in today's times given the fact that the rate of interest are low for most fixed income securities.
---
deepakims asked, Hello sir. Please clerify. I have a investment of rupees two lacks in 5 funds equaly. now my return is around 21% and i want to book it. What is the proceedure to only take my profit out but not the investment. Is it possible?
Sailesh answers, hi, redeem units equivalent to the profit in each fund.
---
umesh asked, sir, i need help in lanning my investments for retirement age--i am 40 yrs old--how can you help me
Sailesh answers, hi, the best approach would be to get the retirement plan made for yourself. The plan will guide you regarding the amount you will need when you retire, the amount of investment you need to do every month to buld the retirement corpus. Take help of a an honest and competent investment planner.
---
BHUSHAN asked, SIR SHAILESH JI, PLEASE ADVISE WHETHER MIP IS GOOD OPTION OR DEBT FUND FOR SECURE INVESTMENT WITH LITTLE LOWER RISK.
Sailesh answers, hi, MIPs are debt funds with 15-30% exposure to equities. This makes them candidates for risk. The risk however is low. The returns are not assured.
---
badsha asked, sir 25 year from now i am 36 yrs old,i want my wealth Rs.1 crore that time how much i invest per month through sip.and suggest few company.i have already sip in hdfc top 200.idfc premier equity,sundaram select focus.
Sailesh answers, hi, assuming your investment fetch you compounded annual return of 12 over the next 25 years, you will have to invest Rs 5,300 every month to reach the target of Rs 1 crore.
---
gffg asked, what is your view on the markets. how do you look at them in this calender year
Sailesh answers, hi, my view on the market is positive. the markets are awaiting the buget to be presented this month. Also, there are concerns on financial condition of Greece which has turned the sentiments negative. India as a country is doing well. If you are a long term investor with a time horizon of atleast 5 years then you should consider investing in Indian equity market
---
vij asked, hello sir.. i'm looking to invest in any fund mainly which gives tax benefits and also good returns for short term. can u please suggest me a good option for the same
Sailesh answers, hi, unfortunatley all tax saving investment encourage you or I should say force you to invest fo the long term. Hence, all tax saving instruments have a lock in of atleast 3 years
---
BHUSHAN asked, SHAILESH JI, PLEASE ADVISE SAFE INVESTMENT OPTIONS FOR LUM SUM AMOUNT FOR TIME HORIZEN TWO TO THEE YEARS. HOW SAFE IS INVESTMENT IN MIP HDFC LONG TERM OR ANY OTHER GOOD MIP.
Sailesh answers, hi, HDFC MIP - Long Term is a good investment idea for investment horizon for 2-3 years
---
balkrishna asked, is icici pru tax fund is good
Sailesh answers, hi, the track record is nothing to write home about. The fund's performance has not been consistent. I would rather consier funds like Franklin India Taxshield or Fidelity Tax Advantage Fund.
---
raj.ami@rediffmail.com
asked, Dear Mr Sailesh, I pay House Loan Rs 8500 per month and i can save only 10000 total in a month, please advise if i can invest remaining Rs 1500 in ELSS or SIP Mutual fund and which are good one.
Sailesh answers, hi, consider ELSS fund only if you want to save tax. Otherwise invest in non-ELSS funds.
---
VeeKay asked, Good afternoon. My son is 10 months old and we have put 1.1 lakh Rs. in his kid's account which he got as cash gifts from our friends and relatives. I want to invest this money with an investment horizon of 15 years for his higher education. Please suggest a plan.
Sailesh answers, hi, I am sure you are already on your way to build a large corpus to take care of your son's higher education and marriage. Since tims is on your side, I would advise you build a porfolio consisting of equity funds. You can invest upto 75%-80% in equity. The rest can be invested in safer instruments like FDs
---
modink asked, I have invested in SBI Infrastructure fund,HDFC Mid cap Opp. fund and Morgan Stanley A.C.E Fund. The former twos are performing not upto my expectation. Should I continue or exit after lock in period
Sailesh answers, hi, redeem all the 3 funds. Invest in diversified equity funds - I have given the name of few funds earlier in this chat
---
sudesh asked, Sudesh. Sir can i invest in mutual funds in the name of My Wife & Daughter Kindy advice regards sudesh
Sailesh answers, hi, yes you can invest in mutual fund in the name of your wife and daughter. If daughter is minor, then you or your wife can be the guardian.
---
Sripadaa asked, Please suggest which 2-3 of the following funds are best to start SIP for 2000 each. 1. Sundaram SMILE 2. SBI contra 3. ICICI discovery 4. Birla Frontline 5. Franklin bluechip 6. IDFC premier equity. I already have SIP with HDFC top-200, DSPBR top-100 and Sundaram Midcap. Please comment. Thaks in advance.
Sailesh answers, hi, all are good. Pick any three you wish to.
---
pava asked, I have investing more amount than required in ELSS MF's , can I redeem my excess units if I don't claim any Tax saving on them
Sailesh answers, hi, all the units are locked in for 3 years. You can redeem the excess units only after completing the mandatory lock in of 3 years.
---
Sailesh says, 
We have run out of time. I thank you all for participating in the chat. If you have any questions you can post them to me at : sailesh.multani@redfiffmail.com. I will be happy to answer them.