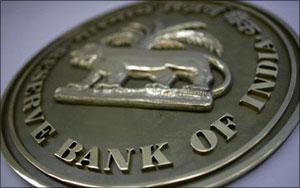 The Reserve Bank of India is making a habit of making very strong and significant moves that are, in short, overhauling, streamlining and strengthening the credit market. All this augurs well for the banking system in India as it helps us field tight economic situations and come out strong each time.
A few days ago, RBI introduced the base rate system to address downward stickiness of loans and to keep a check on lending habits that could trigger and create problems akin to the United States' housing bubble crisis in future.
Now, RBI is taking it to the next level by introducing more credit information bureaus into the credit monitoring system. As the first step, it has now made official the in-principle approval it had provided Experian, a popular credit agency which has global operations.
In India, Experian started laying the ground for active operations in November 2009 when the Experian Credit Information Company of India Private Limited was formed. The company represents a joint venture with seven of India's leading public and private sector banks and non-banking financial institutions; Axis Bank, Federal Bank, Indian Bank, Magma Fincorp, Punjab National Bank, Sundaram Finance and Union Bank of India.
RBI under the CICRA Act of 2005 has granted a full licence to operate an Indian credit bureau to Experian on February 18 under new regulations.
RBI has already granted in principle approval for two more agencies namely Equifax Credit Information Services and Highmark Credit Information Services, along with Experian Credit Information Company.
The other agencies are likely to follow suit with a formal licence in place from RBI.
The competition in this arena is expected to further strengthen the infrastructure capabilities of CIBIL, which currently has the first mover advantage and a huge database to its credit, not to mention a huge list of banks and financial institutions as its members.
On the other hand, the new entrants come with the rich experience of having handled various facets of credit agency activities in a different geographical setting. CIBIL has also been granted permission by RBI to maintain a telecom and insurance database going forward - which means phone bills and insurance premiums also need to be paid on time by the consumers!
In May 2009, CIBIL launched the new Personal Loan Score. So what does this actually mean? Well, this is nothing but an evaluation based on the most recent personal loan data available in the past few years.
Essentially this data pool will help the bank ascertain whether a person is eligible for a loan in terms of past repayment track record. Of course, this is largely dependent on the fact that the person applying for a new loan has already taken a personal loan in the past.
Based on the track record of how effectively that particular loan was repaid, the bank will decide on whether to approve the individual's loan application or not. If the person has defaulted or has faltered in between, etc., then based on the bank's discretion the interest rate they end up paying maybe higher.
This launch was done quickly, mainly to address the concerns surrounding rising loan defaults in recent times.
Further, to cement the process and to weed out or reduce the percentage of defaults going forward, more such initiatives are likely to be made available soon. Included among them are a home loan repository and a fraud repository.
As the names indicate, home loan repository will contain relevant and recent home loan data of individuals to help the bank decide on such aspects as refinancing an existing loan, providing top up loan etc. This is especially significant when an individual wishes to apply for a refinancing loan or a new home loan with a different bank.
A fraud repository is something related to weeding out people who indulge in fraudulent activities related to credit. This record will help weed out individuals who take loans never intending to repay etc. If a pattern is observed in certain individuals in the manner of taking a loan and not repaying willfully etc., their track record will prevent them from further misusing credit.
All these aspects are expected to further strengthen the credit system, weed out regular defaulters, eradicate fraudsters and help save the money that can go to genuine loan consumers who utilize the credit in the most appropriate manner.
In general, a repayment history of around six months is essential for a credit score to be assigned to an individual. Credit can be in the form of EMI (equated monthly instalment) payments for loans or credit card payments as well.
However, in the case of a personal loan score or a home loan repository data relevant only to these loans will be present. In such a scenario, the next step is to evaluate their credit score on the basis of their credit card repayment history.
If this data is also not available then an individual score may not have relevance. Other aspects like net worth, salary, employment details, etc will then come into the picture to evaluate loan eligibility.
All these measures are being taken to establish the credit worthiness of the potential borrowers. The entire credit information bureau scenario is also likely to get a face lift not only due to the introduction of these initiatives by CIBIL but also by the introduction of new credit agencies like Experian and the rest into the Indian credit monitoring system.
With RBI having granted consumer access to credit reports now, this will usher a new era to the way loans are being applied and granted.
This is expected to bring about a transparency in the credit system along with the base rate system to ensure there is a methodical inflow and outflow of money in the lending cycle.