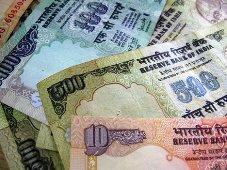 During uncertain times investors flock to pharmaceutical stocks. Here's how to evaluate them.
Pharmaceutical companies are seen as defensive stocks. During uncertain markets, there is a flight towards pharmaceutical stocks as they are considered more stable than other sectors.
However, one needs to be careful in selecting which stocks to buy, even in a 'safe' sector.
The first thing that most investors look at is the price-to-earnings ratio, to determine whether they should buy a stock.
P/E Ratio

Although P/E ratios should never be taken as the sole indicator of value, there is a strong reason why investors look at them very closely.
It  tells you how much are investors willing to pay for every Re 1 of earnings that a company  generates. Lower the P/E, lower is the investor willing to pay and vice versa.
Some stocks such as Cipla, GlaxoSmithKline Pharmaceuticals and Sun Pharmaceuticals command high P/E ratios primarily because of the confidence investors place in these companies.
But the P/E ratio should not be looked at in isolation. A high P/E ratio also means that a stock is expensive, but many companies have given good returns despite having higher P/E.
You should look at a company's earnings growth prospects over the next several quarters, the quality of management, execution capability, new business opportunities, business cycles and several other fundamental parameters.
Fundamental analysis deals with aspects like cash flows, the balance sheet, profit and loss statement, book value, debt-to-equity ratio, sales, profits and so on. However, every investor must understand a few basic things.
What kind of products do the pharmaceutical companies have? Some pharmaceutical companies could have diversified into meaningless consumer products and may not add much value. For instance, the GlaxoSmithKline group has two listed companies, GSK Consumer Healthcare and GSK Pharmaceuticals, which demarcate its businesses.
Is this company making profits? How much? There are parameters such as the growth in earning per share and sales growth that need to be looked at. A robust sales growth that translates into profit growth is a strong indicator of a stable company. Additionally, look for companies that have net profit margins in excess of 15 per cent.
Projections of a company's financials can be a good tool of evaluation. But you must look at the historical growth and see if there is a disconnect between projections and past performance.
What is the debt-to-equity ratio of the company? A high ratio should set off alarm bells. Wockhardt is one of the best examples of a highly leveraged company. At the same time, low debt and free cash flows are positive signs. Most multinational pharmaceutical companies, like GSK Pharma and Novartis have zero debt-to-equity ratios, but only a few Indian companies, such as, Cipla and Sun Pharma among others, fall in this category.
How has the company fared in terms of innovation and technology? The pharmaceutical business is becoming increasingly innovation-driven. Foreign drug makers are coming to India to form alliances for research. Suven Lifesciences is a good example. Companies such as Glenmark Pharmaceuticals have raked in revenues by selling potential drugs to foreign drug makers.
Finally, the most important aspect to look at is management. You should explore how transparent the company is and how strictly it adheres to corporate governance. Quality and integrity of promoters and management are far more important than other parameters.
Apart from a look at the financial parameters, some legwork will help in making an investment decision. Basics, like, the medicines that your doctor prescribes can tell you a lot about the marketing efficiency of companies.
Talk to the chemists about companies that have better presence in the market.
A quick check in some areas of Mumbai reveals that Cipla and GlaxoSmithKline are the two companies that druggist and doctors recommend. Talking to friends in the medical profession can reveal many details about companies.
Doctors have an understanding of nuances like the current and future demand for a drug, new discoveries, medicines that could be blockbusters, the quality of drugs, and so on.
At the end of the day, a pharmaceutical company which generates profits, has good cash flows, has a strong research and development wing, and a top-notch management with integrity is likely to deliver better results.
Stock prices are slaves of earnings growth and you will see the result of a company's earnings growth in its stock price at some point of time. Even if a good stock does not deliver results today, it will deliver at some point if the fundamentals remain sound.
The writer is a certified financial planner