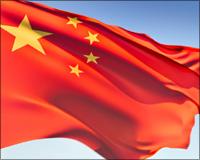 China has zoomed past the United States as the world's biggest auto maker and market with sales exceeding 13.64 million units last year, an industry association said in Beijing on Monday.
 Annual sales of automobiles rose 46.15 per cent year on year to 13.64 million units. China's automobile output also increased 48.3 per cent to 13.79 million units, the China Association of Automobile Manufacturers said.
The full-year sales figure represents an increase of more than 45 per cent from 2008, when 9.4 million units were sold. Passenger car sales were up 52.93 per cent to 10.33 million units, and production was 10.38 million units, up 54.11 per cent year on year.
China's market still enjoyed abundant potential, as living standards improved and the average auto ownership remained low, Dong Yang, CAAM deputy chairman said.
The industry would continue to see rapid growth in the next decade as it had become a pillar of the national economy, Dong was quoted as saying by Xinhua news agency.
To spur the use of clean and fuel-efficient cars, the Chinese government announced in January last year that it would halve the purchase tax to 5 per cent on vehicles with a displacement of less than 1.6 litres.
Hit by recession, US auto sales fell 21.2 per cent to 10.43 million vehicles in 2009.