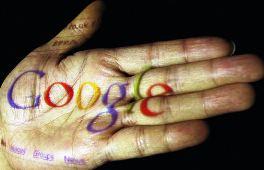 The spat between Google and China is unlikely to have any impact on Washington's ties with Beijing, the Obama Administration has said.
"In terms of US-China relations, it is a broad, it is a deep, it is an expanding and durable relationship," assistant secretary of state for public affairs P J Crowley said.
"I would say obviously you have got a renowned company that has stood up and raised questions about, you know, a commercial relationship it has, you know, with China.
"I would put this particular situation in the context of similar discussions and similar questions that have been raised as China has evolved and as its economy and its economic impact has grown," Crowley said.
Citing assaults from hackers on its computer systems and China's attempts to 'limit free speech on the Web', Google in a statement said on Tuesday it would stop cooperating with Chinese Internet censorship and consider shutting down its operations in China.
US secretary of state Hillary Clinton expressed on Wednesday serious concerns on the Chinese censorship over Google and had sought an explanation from China in this regard.