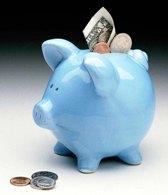 Bank transactions can be an expensive proposition. And account holders are often not aware of many charges they incur through small transactions. A few steps can ensure  that some of these costs come down. But it is necessary to do some homework.
A lot of people resign themselves to the fact that many of these charges are completely unavoidable. That is, an additional cheque book or even for a copy of the bank statement comes at a cost. But , though unavoidable, they can be reduced.  Here are a few examples.
OUTSTATION CHEQUES
Banks have a small charge, for amount credited through an outstation cheque. The charge is deducted from the amount deposited through the cheque. For example, if a cheque is issued in Delhi is deposited in Mumbai, the customer in Mumbai is charged. There are a few ways to reduce this charge.
Accept an outstation cheque from an account, which has at-par facilities. This way the bank puts through the transaction, as if via a local cheque. No charges are levied, as a result.
If the person or the entity paying the amount does not have an at-par facility in his/her account, then deposit the cheque in the city where this is drawn. Again, this involves no charge. But, there might be a problem in executing this, especially by small businesses, if there are receiving cheques from many cities.
CHEQUE DISHONOURED
Depositing a cheque involves an element of risk.  Nowadays, even the depositor is charged, in case  of a bounced cheque. This means that if a cheque issued in your name is dishonoured, you will have to pay a penalty as well.  To avoid this, seek a demand draft or direct credit from the person. In case of large amounts, follow this as a rule, rather than an exception. A small 0.05 or 0.10 per cent on large amounts can translate into big sums.
CHEQUE BOOK CHARGES
When you approach the bank for a fresh cheque book, the bank will you a certain sum per cheque leaf. However, sometimes these cheques are issued free.  But excess usage of cheques can involve additional charges.
To minimise this cost, use online facilities of banks to pay electricity and phone bills. Even credit card bills can be paid through a direct debit system.
BANK STATEMENTS
Many banks now issue a physical account statement on a quarterly basis because customers seek it.  This can happen when one is filing income tax returns or has misplaced the earlier statement. Getting a duplicate statement can involve a small fee. This can range from Rs 50 to Rs 200 per statement.
To curtail this cost, one can take two steps. One, ensure you have registered for net banking facilities. This allows you to download the account statement from the internet for the period you require. And as many times as you require. Or get a passbook and update it regularly. A passbook also serves as a backup, in case you lose statements.
The writer is a certified financial planner.