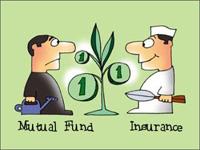 There are some investors who lost almost their entire fortune investing in international funds in the year 2008. After all, the global economic crisis was at its worse during this year.
However, 2009 was a big relief. The reasons for this are many: in 2009, the overall average emerging markets funds returns grew by 76.1 per cent.
As far as India is concerned, a strong banking system, comparatively less exposure of Indian companies to toxic funds and the increased foreign institutional investors investment (to the tune of Rs 84,266 crore in 2009), helped a lot.
All these and many more factors have put India, along with China, on the road to recovery quicker than other economies.
So does this mean that investing in international funds in 2010 would be equally fruitful? It might not be that easy to say so. There are many factors to consider before any conclusion is drawn.
However, before that we should understand what is meant by international funds? And how good are they in terms of returns? What are their types? And what about the risk factors associated with them? And, finally, should you invest in these funds? Let's find out . . .
What are international funds?
In simple terms, international funds are funds that are invested in global markets. International funds come in many packages and it is always better to understand them before taking the plunge.
In 2007 the Securities and Exchange Board of India announced that mutual funds could increase their investment ceiling in foreign securities to $5 billion. At the time in the same year 12 international funds were launched.
Types of international funds
Basically international funds are of two types: one that abides by the income tax rules in the country and invests partly -- that is 65 per cent -- in Indian markets and the remaining in foreign markets. Funds like the Fidelity International Opportunities Fund and ICICI Prudential Indo Asia Equity Fund fall in this category. Also, funds like Fortis China India Fund and Mirae Asset China Advantage Fund invest only in one country (China) other than India.
The second type of international funds is just the opposite; that is, the entire corpus is invested in international markets either through their foreign source companies or directly. Funds like Birla Sun Life International Equity Fund and HSBC Emerging Markets Fund belong to this category.
Returns from these funds
In 2009, the global trend of international funds was mixed with emerging economies leading the rally. Take, for example, the stock markets in India and Brazil. They registered more than decent growth. From 9.56 per cent growth in 2004, the Sensex touched a growth of 68.11 per cent in 2009. Similarly, the Bovespa in Brazil grew from 16.71 per cent growth in 2004 to 50.83 per cent growth in 2009.
Other stock markets that recorded significant growths in 2009 included Shanghai in China (54.07 per cent), Hang Seng of Hong Kong (44.26 per cent), and the IPC in Mexico (28.77 per cent).
As far as the returns from these funds are considered the compounded annual growth rate (CAGR) of indices shows that while the returns from Dow Jones in the United States was in the negative at -1 per cent, the returns from Sensex in India and Bovespa in Brazil was +19.71 per cent and +19.25 per cent, respectively.
Risks of these funds
Risk of currency performance: The performance of all mutual funds depends on the quality of the fund management and international funds are no exception.
However, international funds are denominated in the US dollar and hence open to currency risk. That is if you take into consideration only the performance of the Indian unit in rupee against the US greenback and not other factors the depreciation or appreciation of the Indian rupee against the US dollar could positively or negatively impact your investment in international funds.
Also, while investing international funds in different countries they are initially converted into dollars and then into local currencies. And upon redemption these funds are converted first into dollars and then to the Indian rupee.
International funds are invested in other economies as well and hence much also depends on the fund manager's expertise in handling international funds as not only the rupee-dollar equation is considered but also the greenback's performance against other Asian currencies.
Geographical risk: Some international funds invest in just one country against investing in a group of countries. The risk factor in this type of investment is a mixed bag. For example, if the economy of the country in which the funds are invested nosedives due to several micro- and macro-economic problems the fund is at a risk of losing out on performance.
However, if the economy of that particularly country is doing good because of stronger basics then this type of fund will stand to gain.
Should you invest in these funds?
Diversification of your mutual fund portfolio is definitely a better way to secure your investments and increase returns, but investing in international funds calls for some understanding and expert guidance.
You could begin with diversification of your investment portfolio within India, understand the game and then cross the border. In international funds investment, the word diversification is not limited to its mere conventional sense but encompasses a wider meaning that spans geographical, political, and socio-economic and market conditions in the countries of investment.
Experts are divided whether investing in international funds would prove to be as beneficial as they did last year. So the best thing would be to first understand these factors and then ask yourself if you would need to go for international investment in the first place.
Also, if you are a staunch believer in the resilience of Indian markets and economy you could simply stay at home. All in all, if you choose to cross the border to invest, do it with care and expert guidance.