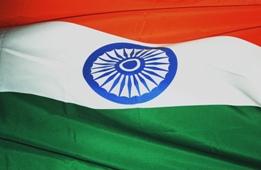 The government on Friday retained the economic growth for the last fiscal at 6.7 per cent even as it changed the base year for calculating the national income.
According to the new series, the economy in absolute terms grew to Rs 41,54,973 crore (Rs 41,549.73 billion).
The new series calculated the size of the economy with 2004-05 prices as the base year. The old series estimated gross domestic product at Rs 33,39,375 crore (Rs 33,393.75 billion) at 1999-2000 prices.
The economic growth was revised only once for 2007-08 to 9.2 per cent from 9 per cent, in the past four fiscals.
According to an official statement, the per capita income, the average income of an Indian, was revised to Rs 40,141 in a year during 2008-09 against Rs 37,490 a year estimated earlier.
After changing the base year, contribution of agriculture to the national income was down to 18.9 per cent during 2008-09 from 19.2 per cent.
The contribution of manufacturing to the national income was lower to 15.3 per cent from 15.8 per cent.
However, construction chipped 7.7 per cent to national income, against 7.4 per cent in the old series.