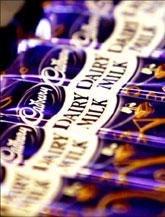 While year 2009 did not see any large merger in the FMCG space, one deal which did hit the headlines was the Kraft Foods (Kraft) bid to acquire Cadbury. While the final deal is yet to be signed, it would consolidate the global FMCG sector.
About Kraft
Found in 1903 by James L Kraft, Kraft is the world's second largest processed foods company after Nestle. The company has a portfolio of milk products, ready-to-drink beverages, biscuits and snacks foods. Its brand portfolio includes Oreo, Twist, Taco Bell, Toblerone and Tang among others.
The deal
After months of resistance, Cadbury finally accepted the offer in Jan this year at a higher price of 840 pence a year, thus valuing the company at $18.9 billion. The deal comprises of 500 pence cash and 0.1874 new Kraft shares for each Cadbury shares.
Earlier Kraft had proposed a price of 745 pence per share totaling to $16.7 billion for Cadbury. However, the bid was rejected by Cadbury's as it felt that Kraft had not valued the company sufficiently. The new price offered is significantly higher than the earlier offer.
While there was a speculation that Hershey would come up with counter bid, with the new offer, Hershey has announced its decision to not challenge Kraft's bid.
The acquisition would be a good bet for Kraft as it would create a global powerhouse in snacks, confectionery and quick meals. It would add its portfolio with high margin products such as chocolate and chewing gum.
In 2008, Cadbury was the second largest player in the confectionary market with a market share of 10.3%. Mars was the leader with 14.8% share while Kraft was fifth at 4.5%.Cadbury had 28.4% of the world gum market, while Kraft's share stood at 0.1%.
This would also benefit Kraft in the long run especially in the developing markets like India, Mexico, Brazil, China and Russia where Cadbury has leading position. This combination would have more than 40 confectionary brands each with annual sales of more than $100 million.
What is in store for consumers?
This would consolidate the global food space segment. With Kraft being a bigger company, increased investment and innovations on the Cadbury brands are likely.
In India, Cadbury is the market leader. As per reports more than half of India's population has never tasted chocolate. Traditional milk-based sweets still dominate the industry. Rising income and increasing consumerism provides huge potential in India.
As per Cadbury, the Indian chocolate market is worth $465 million a year, compared with $4.89 billion in Britain, which has one-tenth the population. This acquisition would opens up gates for Kraft to report strong growth in the developing market. From Indian consumers' point of view, they would be able to access a wider choice of Kraft's products.
However, Kraft may not find it very easy to capture the Indian markets. Strong players like Britannia, Nestle, Parle, HUL, Pepsi Amul and ITC are already ruling consumers' hearts. While Cadbury's strong distribution network and Kraft's strong balance sheet and ability to innovate would aid its entry, how is it going to face the heated competition is got to be seen.