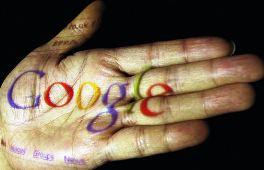 Google has rubbished reports that it has approached the Chinese government with  a proposal for self-censorship, saying it would never consider it.
Obert Boorstin, the company's director of public policy, said: "One thing we will not do is go back to self-censoring results. That's the absolute bottom line."
According to Xinhua, Boorstin was speaking in Ottawa as part of the OpenNet global summit, a conference focused on Internet access and censorship.
His hard line comes as Google struggles to combat the perception that, after months of protest, the company is giving in to Chinese demands.
Google has been waging a public battle with Beijing for moths, initially over allegations of cyber-spying and the attempted infiltration of the company's servers.
Its complaints also extend to the controversial issue of self-censorship, which the Chinese government expects search engines and other sites to engage in -- sites related to topics such as Tibet and Tiananmen Square are regularly blocked in the country.
The feud between Google and Beijing reached a boiling point earlier this year, when the company threatened to pull out of the country entirely.
Since then, the two sides have been engaged in backroom discussions.