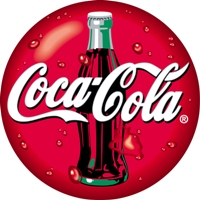 Coca-Cola India's growth story continued in the second quarter of this calendar year. Its unit case volume grew by 22 per cent in the quarter (April-June), the 16th continuous quarter of such growth, of which 13 quarters have had double-digit growth.
In its result announcement yesterday, rival Pepsi also stated it had registered double-digit growth volume in India.
Coca-Cola India's volume growth is in sharp contrast to its growth worldwide. Worldwide, the beverage giant registered a volume growth of just five per cent in the reported quarter.
The company's net revenue grew by five per cent for the same period.

Atul Singh, President and CEO, Coca-Cola India and South West Asia, said: "We are seeing strong growth across our portfolio, both in sparkling and in stills.
Brand Coca-Cola, too, registered strong growth during the same quarter. We plan to continue our investments to build the health of our brands, fuelled by world-class marketing and innovation."
The strong Indian growth is a result of the company's continuous investment in sales and distribution channels.
It has also added more number to its retail outlets. New launches also contributed to the impressive growth. In the recent past, the company launched Nimbu Fresh and an energy drink, Burn.
Strong brand growth for Coca-Cola has come from a diversity of markets, including Brazil, Mexico, the Philippines, Turkey, Thailand, Russia, India and the United States.