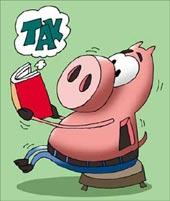 It's that time of the year when the taxman is remembered the most.  With just two days left to file tax returns, taxpayers have now awoken to the reality that the due date is at hand.
The major area of confusion for taxpayers is which form to select as there are variants available and then which documents should suffice the tax return filing process.
The income tax authorities have categorized form types, i.e. ITR- 1, ITR-2 and so on, depending on the stream of income. Taxpayers should identify their streams of income and then select the relevant tax form.
For individuals, there are four types of forms available which include ITR-1, ITR-2, ITR-3 and ITR-4.
Firms, companies and trusts have other ITR forms. To decide which form to chose, use the table below for reference:
| | | | | |
| --- | --- | --- | --- | --- |
| Source of Income | ITR-1 | ITR-2 | ITR-3 | ITR-4s |
| Income from Salary/ Pension | | | | |
| Income from other sources (only interest income or family pension) | | | | |
| Income/loss from other sources | | | | |
| Income /loss from house property | | | | |
| Capital gains/loss on sale of investment/property | | | | |
| Partner in a partnership firm | | | | |
| Income from Proprietary business/profession | | | | |
So if you have only salary income and interest income, then ITR-1 is the form for you. If you have salary income, interest income and income from house property, then you should opt for ITR-2. So the key to selecting the right form is identifying your sources of income in advance.
Taxpayers should note that no supporting document is required to be attached with the income tax return form. However, these documents should be retained as they will be required if your return is picked up for scrutiny.
Also while filing returns these documents are essential as they contain information which will form part of the IT. They include:
 Permanent Account Number: This is a very important number which needs to be mentioned in your ITR form. Your identification is by the Pan Card number and hence it should be kept handy.

Form 16: Annual salary document received from the employer. It will contain details on the income and the TDS charged by the employer on your behalf.

Form 16A:  To be collected from all the parties who have deducted tax while making payments to you. This would include, banks, financial institutions, companies with whom you have kept your fixed deposit or to whom you have rendered any service.

Summary of bank accounts: Having a statement of all your bank accounts operated in the last fiscal year is very important as it has a trail of all the transactions during the period such as interest income among other things.

Investment documents for availing deductions: Documents of investment in Section 80C, 80D, 80DD should be accessible as it will aid in the process of filing returns.

Documents pertaining to property owned: If you've bought a new property or already have one, all the receipts pertaining to the property should be retained such as property tax, rent if any received during the year. Also, if the new property is bought through a loan, the loan details and copy of certificate of interest paid during the year should be handy.

Sale/purchase of investments: Purchase documents along with the corresponding sales made during the year should be kept in order. In case of large number of transactions, it is advisable to prepare a statement of sale and purchase of investments to arrive at a profit/loss figure. This will ease the process of calculating taxable income.

In case of self assessed tax payments, details on the same will be needed while filing returns.
Having all the documents in place is half the job done as all the inputs for completing the IT return form will come from them.
So first look for all your documents, identify all your sources of income and then select the return filing form accordingly.
Filing of returns can be done manually or online. Filing online will save you the trouble of waiting in queues for submission. So if you are tech savvy, online filing should be attempted as it is user friendly.