India's security concerns over Chinese telecom equipment are groundless, a Chinese trade body has said, asserting that Chinese companies used same technologies as their Western counterparts and banning them was discriminatory.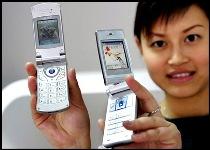 Asking the Indian government to continue negotiations to resolve the differences, the China Chamber of Commerce for Import & Export of Machinery & Electronic Products, said the interests of Indian businesses and consumers would also be hurt by the policy.
There would be no winners over China-India "dispute" on the use of Chinese telecom equipment in India, Zhang Yujing, president of the body was quoted as saying by state run China Daily on Tuesday.
India's telecom operators and consumers will pick up the tab for the Indian government's ban on imports of Chinese telecom equipment though the restrictions hurt Chinese manufacturers, he said.
Asking New Delhi to continue negotiations to resolve differences, he said: "It (the ban) is a discriminatory policy that not only hurts Chinese vendors but also the interests of India's businesses and consumers".
Zhang said India's security concerns were groundless because Chinese firms are using the same technologies in their products as their Western counterparts.
He also said Chinese-made telecom equipment has been widely adopted by Indian telecom operators over the past five years and no national security problems have been reported.
The move could turn out to be costly for the Indian telecom operators specially after bidding heavy amounts to get 3G licenses if they lose access to Chinese vendors as they may be forced to purchase more expensive equipment from Western firms, increasing the costs passed on to end users, he said.
The Chinese equipment is stated to be 20 per cent cheaper. This is the second time that the state-run media here reported concerns of the industry. It asserted that there was a ban on importing Chinese equipment sidestepping clarifications by Indian officials that there was no ban but case by case clearance of the equipment due to concerns that they might be carrying spyware and malware programmes.
Significantly the issue has not figured during the just concluded visit of President Pratibha Patil to China.
During her six-day visit which ended on Monday, Patil held talks with almost all top leaders including her counterpart Hu Jintao and Premier Wen Jiabao. Indian officials said the issue of telecom equipment did not come up during the talks.