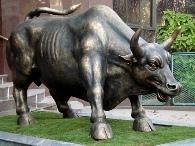 Though it has been more than six months since the ban on entry load on mutual funds (MFs) came into force, independent financial advisors (IFAs) are still shying away from selling MFs.
Instead, they are opting to sell other more lucrative products such as unit-linked insurance plans (Ulips). Some of them have even ventured into stock broking. IFAs say customers are not willing to pay the advisory fees.
The Securities and Exchange Board of India (Sebi) had barred fund houses from charging entry load from August last year.
Says Pradip Saxena, a Jaipur-based financial advisor: "The investors' mindset has not changed. They are still reluctant to pay us for our services despite being offered better advice. The market for mutual funds is down and we are pushing more insurance products, mainly Ulips."
Most IFAs share this view. "Sebi made the product cheaper for investors, but what about our earnings?" asks Nidhi Aggarwal, a Lucknow-based advisor. "If we can't even get normal commuting charges, it's better to avoid the product."
Says Nitin Garg, a Bhopal-based advisor: "Before the ban, my average income from sale of mutual funds was close to Rs 20,000 per month. Now, it has dropped to as low as Rs 5,000. Whatever commission we get are from asset management companies as upfront and trail commissions. I shifted to stock broking."
Arindam Ghosh, chief executive of Mirae Asset, admits IFAs are still struggling. "It's a fact that distributors are still pushing products like Ulips, as they provide better commission than mutual funds. The challenges are enormous and I believe headwinds will persist."
It is because of the 90,000 certified IFAs that the mutual fund industry could penetrate the retail segment to some extent.
"IFAs helped drive our growth. We are continuously arranging awareness programmes for them, so that they can step up their distribution model to advisory model. It will take time. On the other hand, bigger distributors such as banks and national distributors have been quick to adapt to the regulatory change," said Jaideep Bhattacharya, chief marketing officer of UTI Mutual Fund.
"We did our best to incentivise IFAs by raising upfront fees. Beyond this, we cannot scale up. There is lack of awareness on part of both IFAs as well as investors. Unless both change their mindsets, it will not be easy for financial advisors to make money by selling our products. The concept of paying for advice will take years to be adapted in India," said an official of an industry leader who did not want to be named.