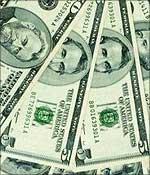 Emerging markets have seen a record $215 billion worth of merger and acquisition deals so far this year on increased business activities amid an improving global economic situation.
"Emerging markets' targeted volume has reached $215.1 billion in 2010 year-to-date-- the highest YTD volume on record," global deal tracking firm Dealogic said.
The volume so far this year is 152 per cent higher than the corresponding period a year ago, it said.
The largest targeted emerging market deal on record is Prudential's $35.5-billion bid for AIG's Asian insurance unit AIA Group Ltd.
Also the $10.7-billion bid by Bharti Airtel for acquisition of Zain Telecom's African operations was the third largest deal announced in the emerging market region.
Mexico has emerged as the most targeted emerging market in the first quarter of 2010 with M&A worth $40.8 billion largely on America Movil SAB's $24.3-billion bid for Carso Global Telecom, Dealogic said.
However, the activity in the BRIC (Brazil, Russia, India and China) region was somewhat muted with the volume plunging to a five-year low.
"The BRIC region with M&A activity worth $69.6 billion accounts for 32 per cent of emerging markets' volume in 2010 YTD, the lowest share since 2004 YTD," Dealogic said.
According to Dealogic, telecommunication is the leading sector to witness M&A in emerging economies.
The space has seen deals worth $54.5 billion in 2010 YTD -- the highest volume for it since 2000 YTD.