Internet search engine Google's decision to stop censoring search results on its sites in China has its own implication on that Communist nation, a top Obama administration official said even as he ruled out any US role in the company's ruling.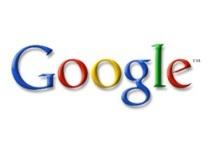 "I would seriously consider the implications when one of the world's most recognisable institutions has decided that it's too difficult to do business in China. That has implications, but that ultimately is something for China to evaluate," Assistant Secretary of State for Public Affairs P J Crowley said.
"The State Department was not a party to this decision. This was Google's decision and we respect it," Crowley said.
"We support internet freedom. We believe that the unimpeded flow of information through search engines across the internet, other technologies is a fundamental right and a universal principle. But as to a particular decision that Google has made, it was theirs to make," Crowley said.
At the same time, the US official said intellectual property concerns have been an ongoing topic of discussion and concern in America's relationship with China.
"We have expressed those views on a number of occasions. Ultimately, individual businesses will make judgments as to the investment opportunity in China. We value the economic relationship between the United States and China.
Our trade has grown exponentially over the past 20, 25 years,"he said.
"As to the issue of internet freedom and the flow of information around the world, including flow of information within China, that will be something that we continue our discussions with China on," Crowley said.